School Council including British Values
The Children's Voice
Hi, I am the School Council leader with Mrs Zesmin and I hope we are going to do some fantastic work this year. We will need everyones help to do everything we want to so.... SUPPORT US IN OUR WORK if you can.
This year we will be a joint team with British Values and we have lots of exciting ideas!
The School Council Meetings will take place every week on Thursday at 3:30 in 4W classroom
- Don't be late!
***Please Remember: Our last meeting this year will be on the 6th December.***
The Job of a Magistrate
On Thursday 22nd November the School Council invited a Rochdale magistrate to come and speak to some children from our school.
They found out some really interesting information:
You can't be a magistrate if you have a criminal record.

Magistrates can be aged from 18yrs to 70yrs.

A magistrates day starts at 10am and finishes at 5pm.

Magistrates DO NOT GET PAID!

They pass sentences and can send criminals to prison.

Children aged 10years old to 17 years old go to a young offenders court.

Once you get a criminal record it stays on your file FOREVER!

80

different countries will not allow people, who have a conviction against them.
The School Council representatives will come round to the classes to tell you about the visit and answer any questions you might have and
Well done to the School Council representatives who helped sell raffle tickets during Children in Need week.
.Watch out for information about our visit on Thursday 22nd November from representatives of Rochdale magistrates. They will be coming to school to give a presentation to the school council about the work of a magistrate. School Council will then pass on what they learn to the rest of KS2. It promises to be an exciting evening!
In December we will be visited by members of the NHS team responsible for designing child friendly literature for distribution to the public. They will be coming to school to ask the children for their help in designing child-friendly leaflets for distribution in hospitals and getting the children's advice on how they can use different media, to raise the profile of their services.
We have some interesting ideas for later in the school year to help our school and would like any ideas you can offer too! Give your ideas to one of the School Council, Mrs Cooper or Mrs Zesmin.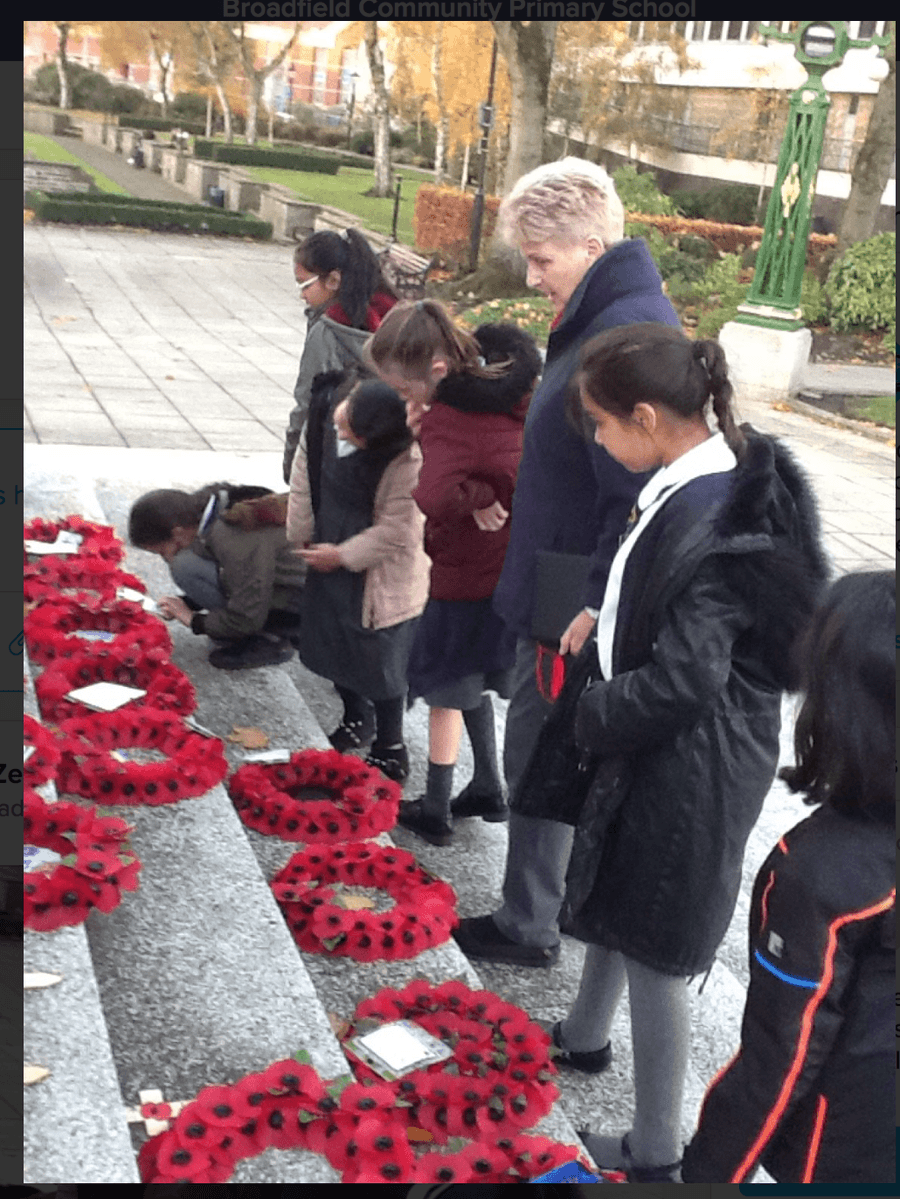 Remembrance Day
Some of the of the School Council representatives went to the cenotaph in Rochdale with Mrs Cooper and Mrs Zesmin to see the poppies that had been placed there.
We were all amazed at the number of crosses and wreaths we saw and the new, permanent displays that had been erected to commemorate the 100th anniversary of the end of World War 1.
We had made our own poppy displays in school and the children were able to tell Mrs Zesmin and myself about the story of the poppy.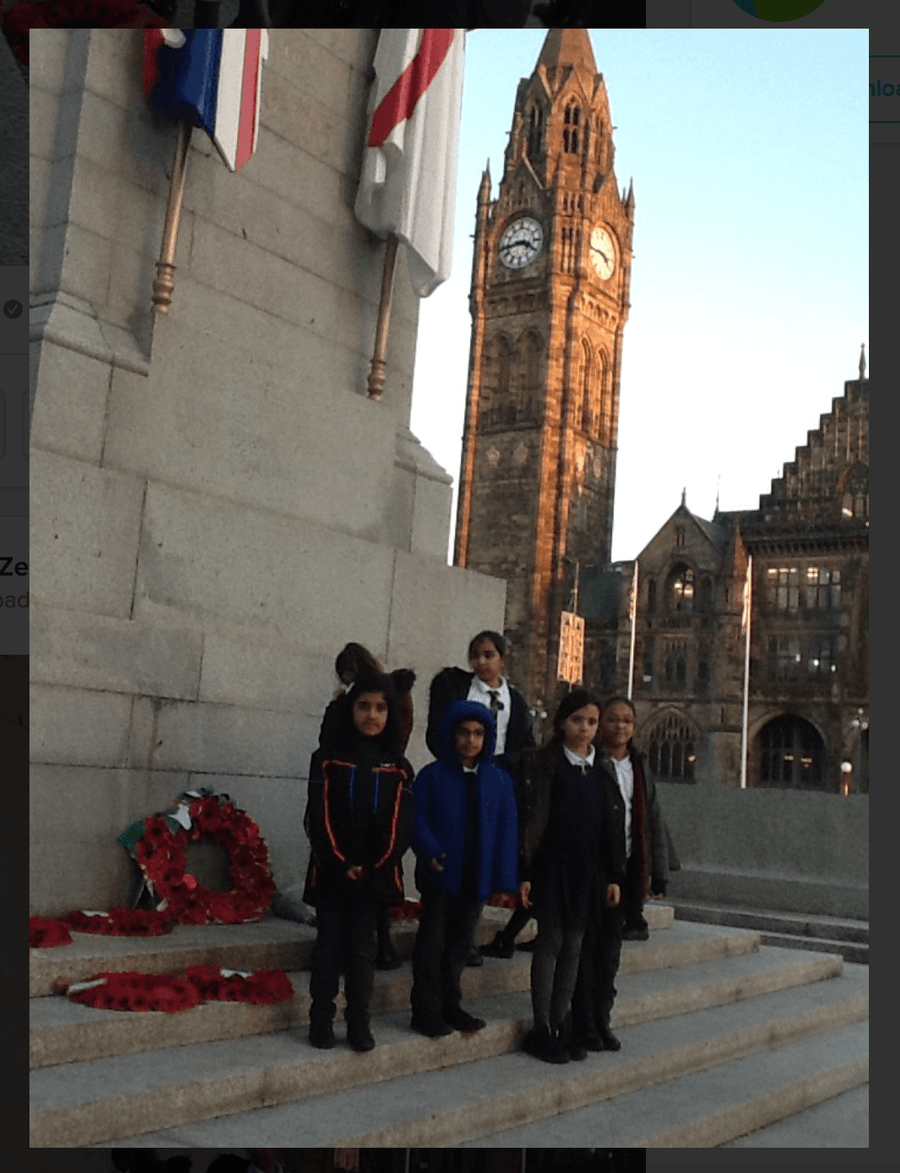 Would you like to be a School Council Representative?
You will need to: attend every meeting, listen to each other and share the work we do.
The Job of the Representatives:
• Makes sure that your class views are heard at the meeting.
• Collects ideas from your class to discuss at the meeting.
• Report what has been discussed in the meeting to your class.
• Attend council meetings and talk about things and make decisions.
If you would like to help your school and your class be ready to tell everyone why they should choose you.
The vote will take place in the the week beginning 24th September.
If you have already been accepted into a different club then I'm afraid you won't be able to apply.