Our first football tournament of the year was the All4Sport tournament on 6th October. Our Footballers enjoyed their skills sessions and mini matched. Kabir and Mustafa even managed to knock the ball of the stand in one of the drills. The children all tries really hard and enjoyed themselves a lot Amina said "I LOVED IT!" See for yourself how good we were. :)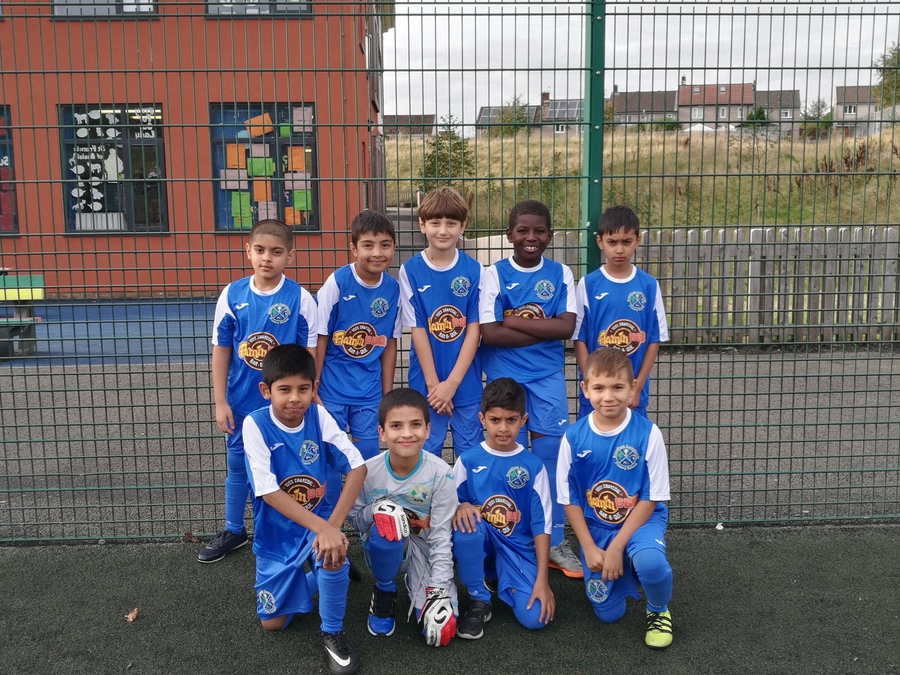 Our next tournament was the year 3/4 tournament on 12th Oct. We took a very strong team with some children on their first competition. The boys battled well, a quick flurry of goals saw them lose their first game. They regrouped and drew the next game and were very unlucky not to get the win. Sagar and Max were rock like at the back with Ayan making some superb saves. Kevin B and Keeyan providing a great outlet to get in to the opponents half. Mohamed provided some great saves in net to keep the next game to a low 1-0 loss. Our last game was another draw, Haris made a length of the pitch run to only be denied by the last defender. Ammn and Uqbah provided the team with a breath of fresh air when they were introduced.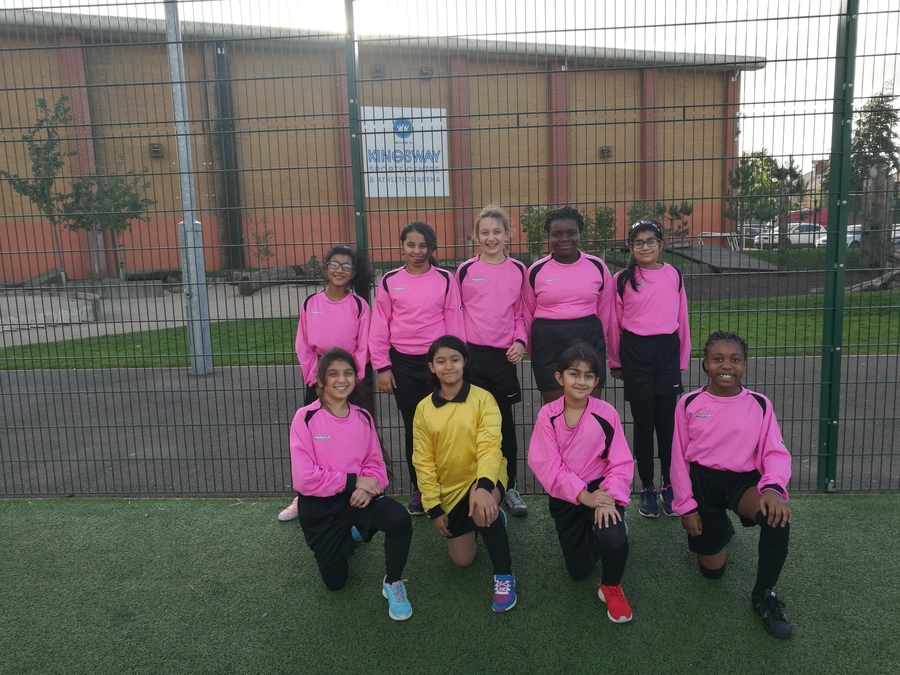 Girls' Football 16.10.17.
Our year 5/6 girls' football team took part in a very competetive tournament which took place at KPHS. The girls' did very well and took on the mantle of last years' team to remain unbeaten. WOW! The girls' drew 3 of their games and won the last game 2-0 (the highest win of the whole tournament). Maria and Precious were rock like at the back which meant the team didn't concede a goal all night. Lissandra and Ayesha provided an outlet and ran endlessly. Zainab made some crucial tackles in midfield as did Safa, Safa also turned her hand to playing in net. Malaika tried really hard and also had a try in net. Reshma was outstanding in all her games; she ran, she tackled and she also scored a great goal! Lissandra scored the team's other goal.