Welcome to our Library page.
We have worked hard to make the library a lovely place to read books or study quietly.
We hope you like our fantastic library.
Come and meet Super Reading Bear, he gets his super power by reading books, can you become a super reader just like him?
He helps us to look after the library and keep it looking tidy.
Please help him by putting books back on the shelves after you have looked at them. When you have finished reading a book, post it in the book return box (near the door). Then you can choose another one. It's your library, so please look after everything in there.
Take the challenge....
Do you want to take the 50 book challenge? Ask Mrs. Greenfield or Miss. Powers for a challenge card, every time you return a book to the library they will ask you a few questions about the book then sign your card.
When you have read 10 books you get a prize. Then every other 10 books you read you get another prize as well as your name on the target board. Can you beat your friends and reach the centre of the target? We challenge you!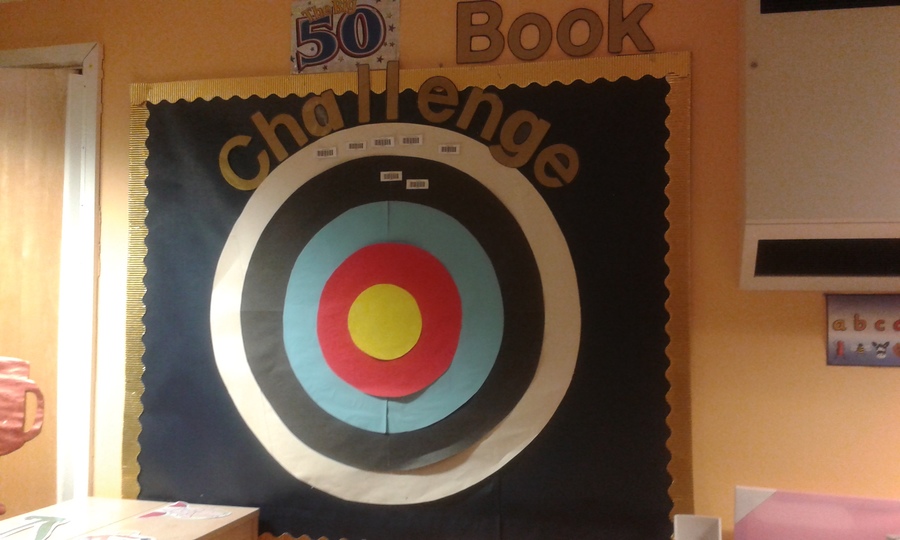 Take a look at some of our children reading for pleasure.
Children enjoying their time in the library, they love reading.
Years 5ZA and 1L joined together to celebrate World Book Day, they enjoyed sharing books with each other.