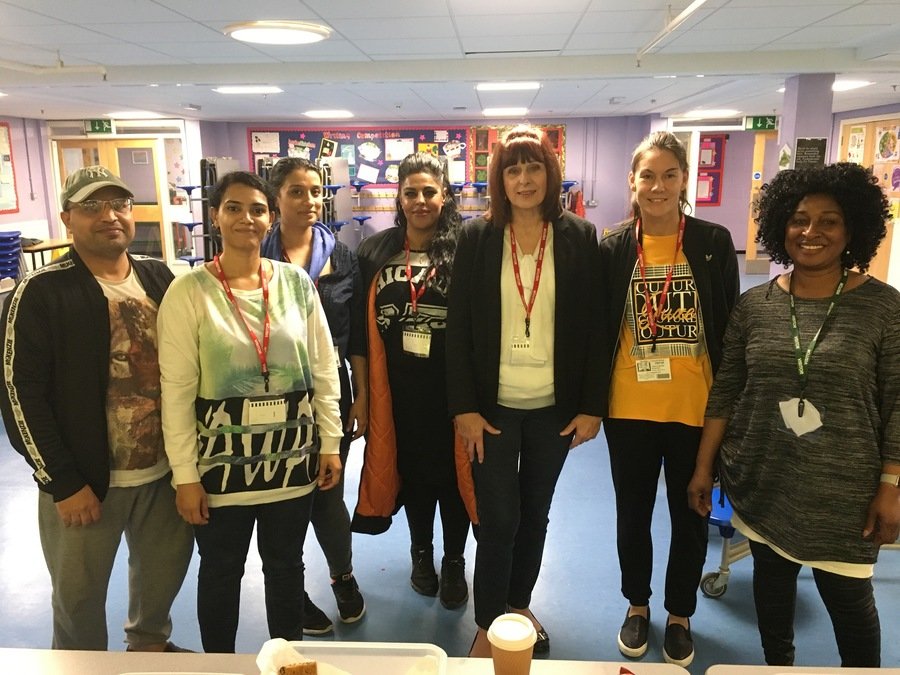 Some of our parent ambassadors Parent Ambassadors at our recent Macmillan coffee event. We raised over £165!!!! A big thank you to all involved.
At Broadfield Community Primary School, we have recruited some parent volunteers who have named themselves as our Parent Ambassadors. These parent volunteers are people who want to help our school community by raising money to benefit the current and future pupils and who work with the school to deliver improvements to our school community.
How do our Parent Ambassadors get involved? We have regular meetings which take place during the school day, in these meetings we discuss the events they would like to hold in school to raise money.
To date, we have held a Macmillan coffee afternoon where we sold drinks and cakes, all of these proceeds went to the Cancer Charity.
Our Parent Ambassadors have also planned and held the last Snowball Disco event in December 2018 which raised £442 for school. They are currently planning lots of exciting new events for all of our pupils to join in with and have fun!
If you want to join our exciting Parent Ambassadors to help plan future events in school, then please contact any members of the Well Being Team.