Teachers in Year 1
Mrs Crossley
Miss Strudwick
Teaching Assistants in Year 1
Mrs Khan
Miss Khatoon
Miss Dewhurst
PPA Cover in Year 1
Mrs Smith-Butler
Mrs Jones
Mrs Payton
Year 1 Projects
Autumn A - 'Why is it marvellous to be me?'
The half term started with us exploring our new classrooms, establishing expectations and routines and setting ourselves some goals.
Our focus question for the half term was 'Why is it marvellous to be me?'.
In Science we looked at all of the things that humans have in common and then answered the question, 'What makes a human unique?' Children figured out there are lots of things that make humans unique including personality, families, beliefs, likes, dislikes, hair colour, eye colour, clothes and lots more!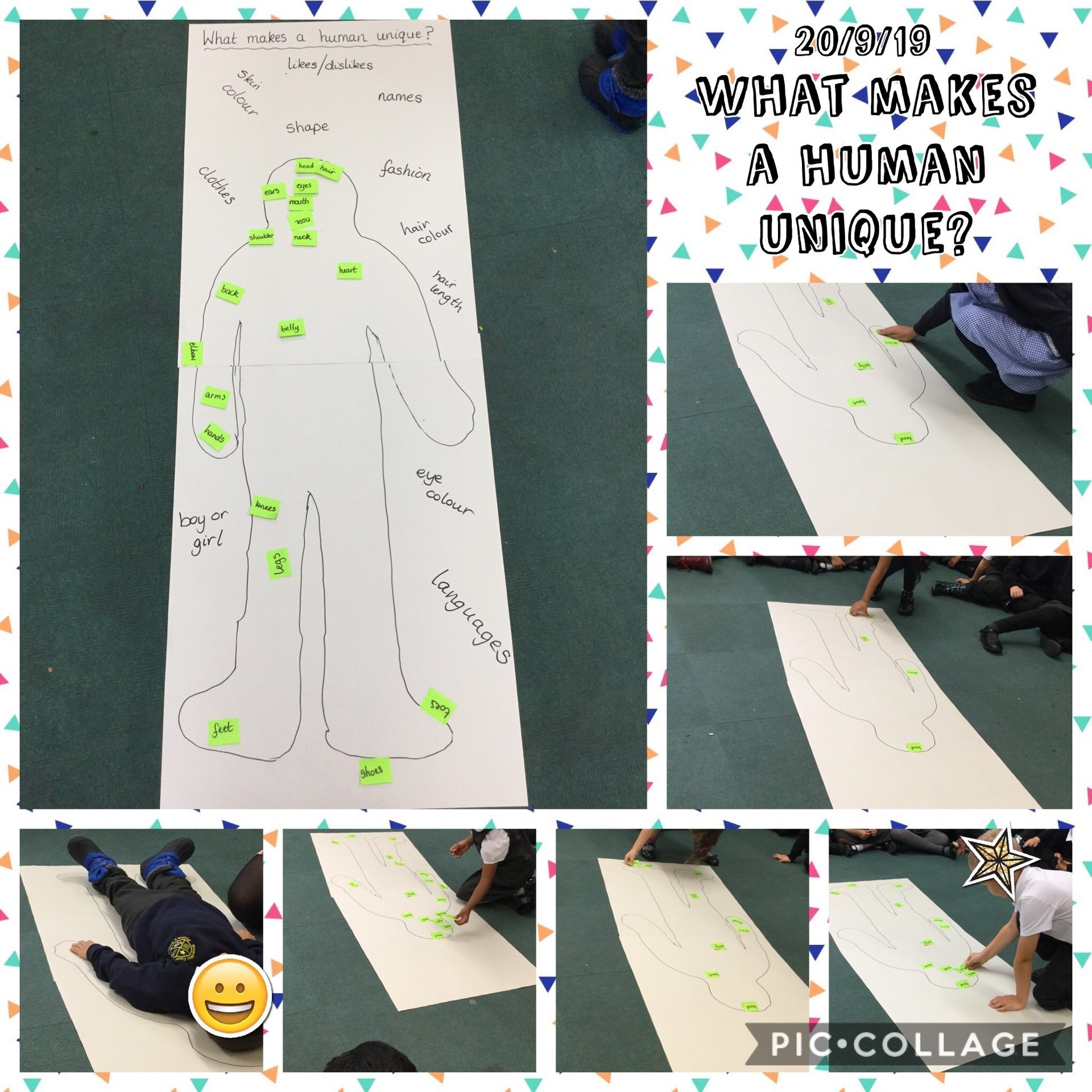 We then did some work on our senses. We also investigated the question 'What are our senses and what do they do?'. We used our senses to taste, smell, see, touch and hear a range of hidden objects (some we loved, others we didn't!) and wrote adjectives to describe them.
Our investigations into Dinosaurs was very exciting!
We had an unexpected visitor who helped us to find out lots including 'Are all dinosaurs the same?' and 'How do we know dinosaurs existed?'. We looked at dinosaur names and characteristics, designed some fabulous Dinosaur themed Art work and created our own fossils!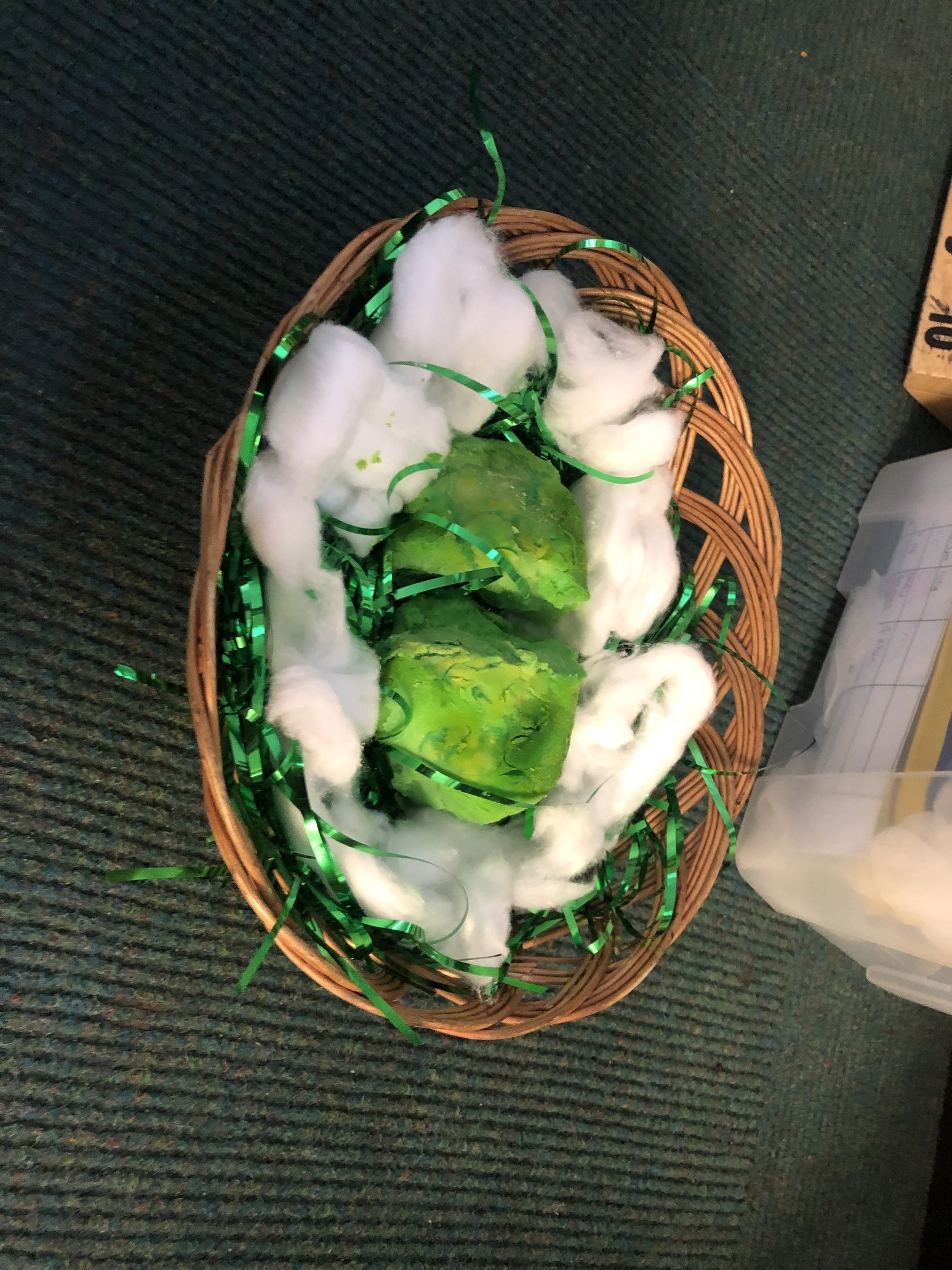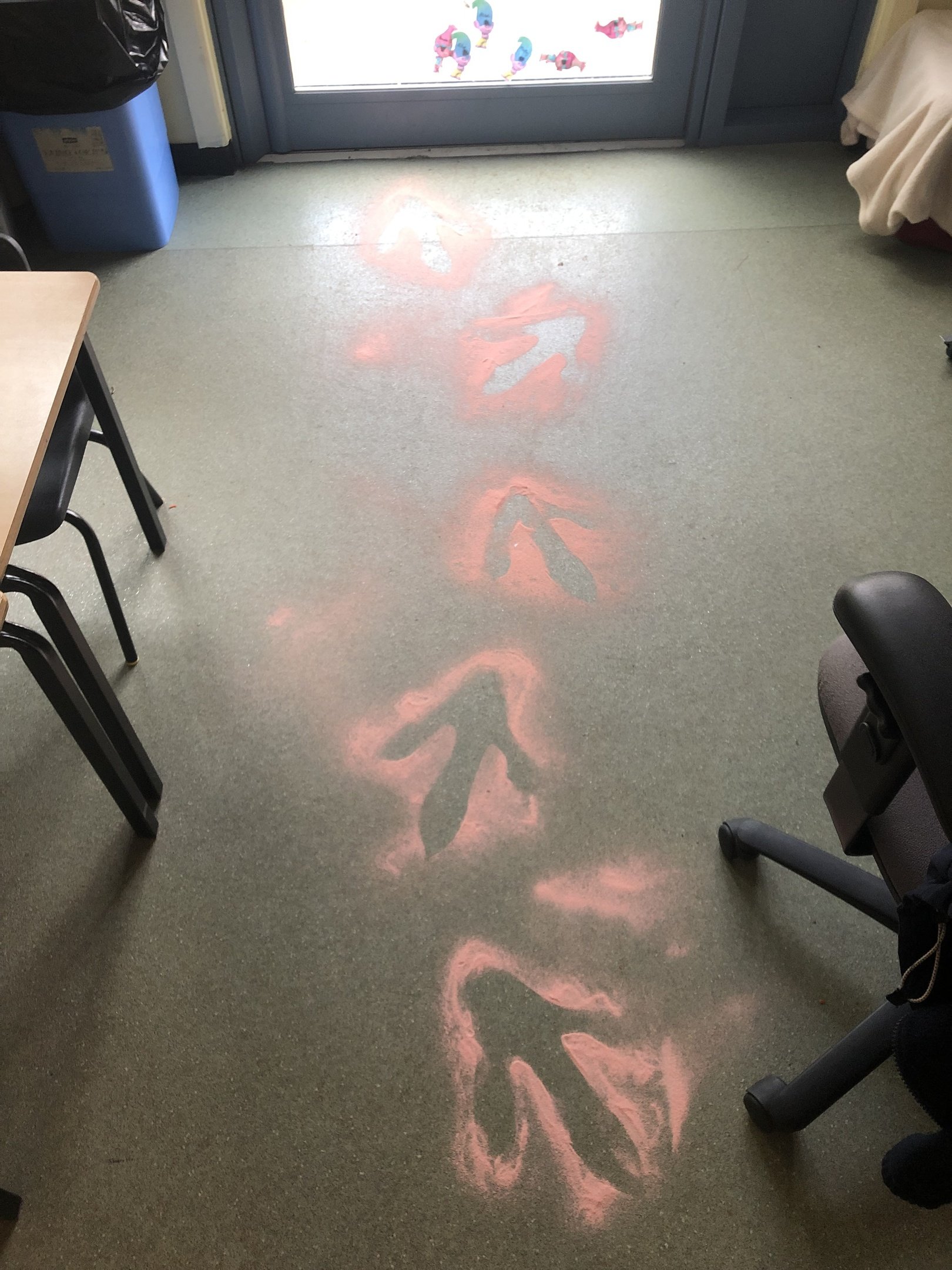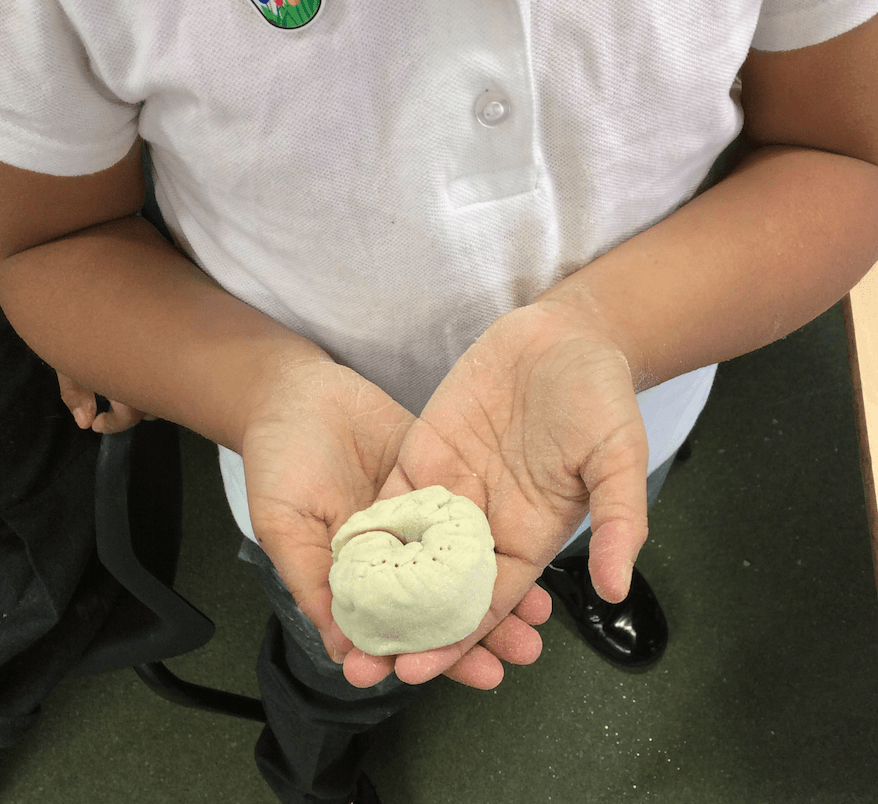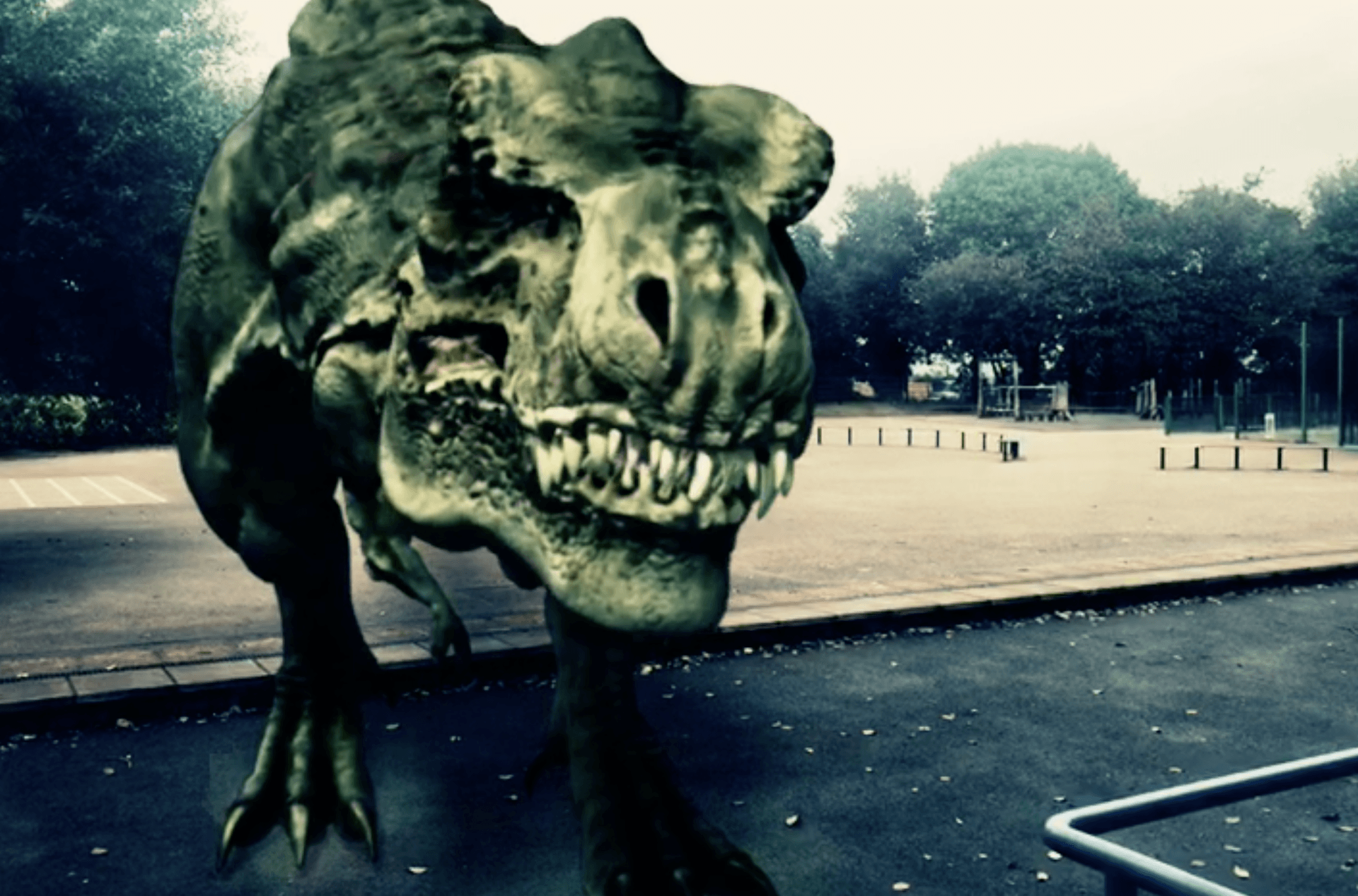 (FYI - Tammy T-Rex was a friendly dinosaur! She was just looking for her egg, which we helped with as it turned up in the classroom
a few days later!)
Autumn B - How smart is a smartphone?
Our new big question for Autumn B was 'How smart is a smartphone?'
In order to answer the question we spent time looking at the materials of a smartphone and what smartphones can do. For our first lesson focusing on 'What is material?' we took our learning outside to coincide with the national 'Outdoor learning day' on the 7th November.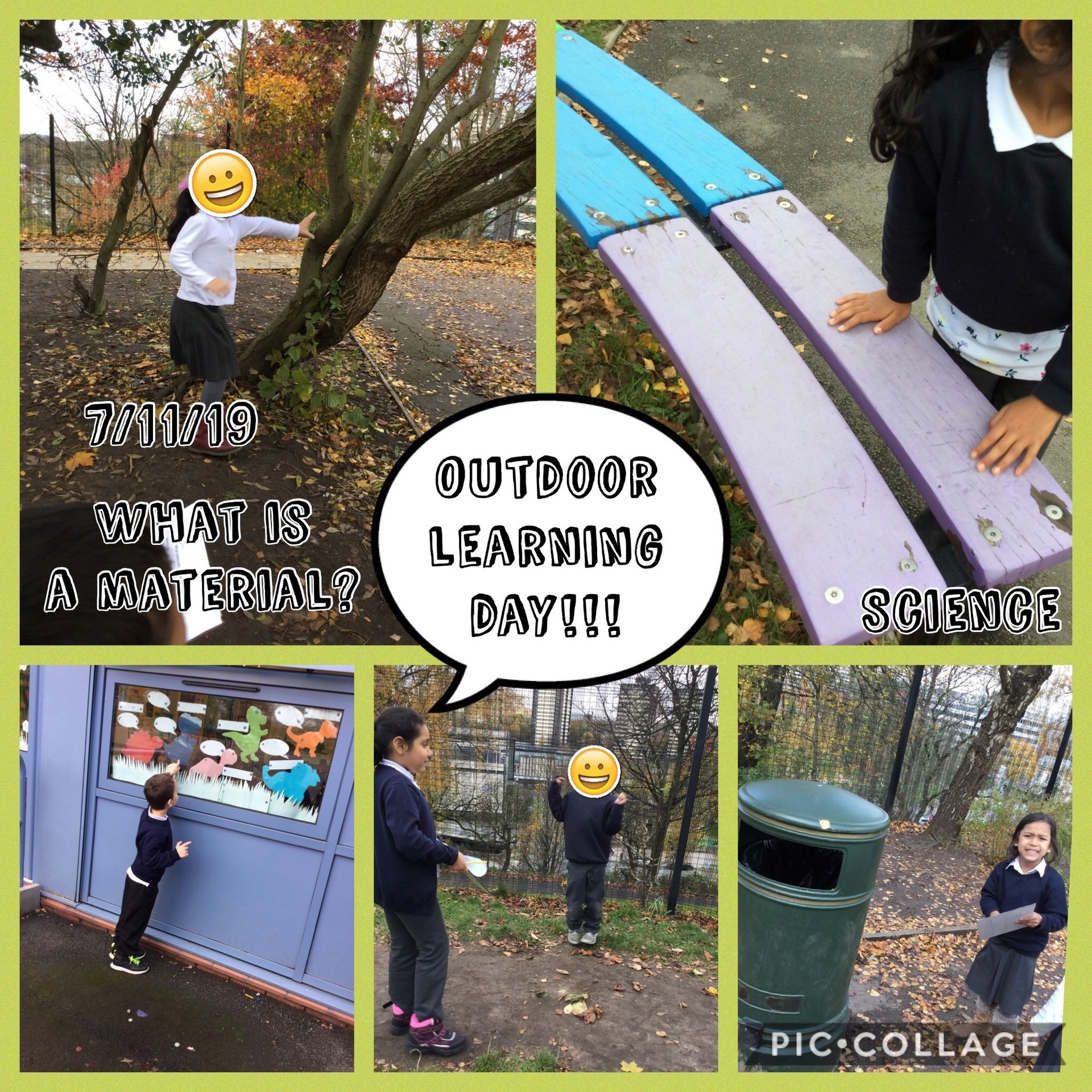 In Science, we further investigated materials by predicting what materials we thought phones were made from. To answer the question, we then used a variety of tools to dismantle the phones to find out! To take the investigation even further, we wanted to know if a phone could survive in water, so we tested the materials we found! In History, we investigated who invented the telephone and conducted our own research to find out facts about Alexander Graham Bell and how communication has changed over the years.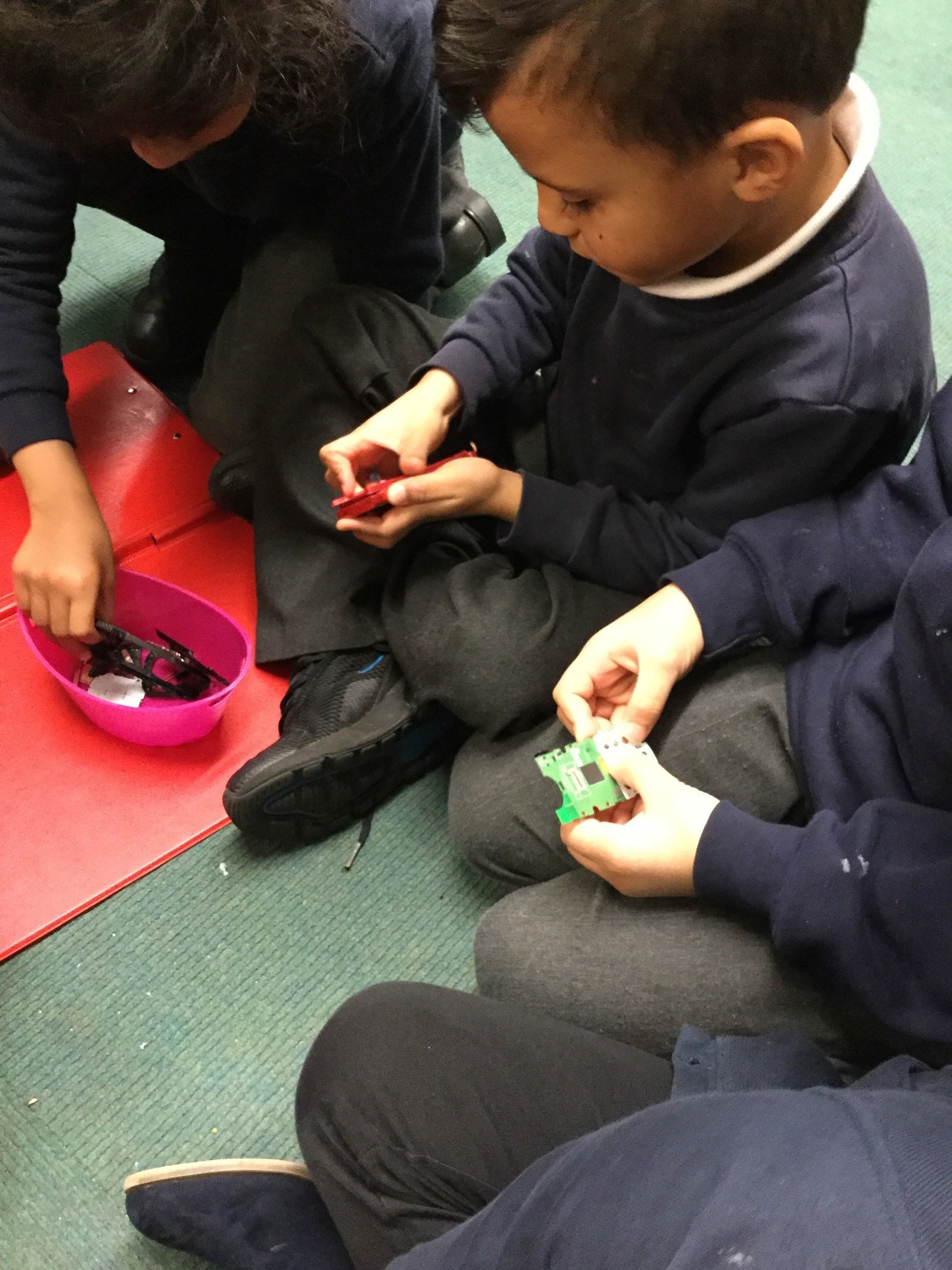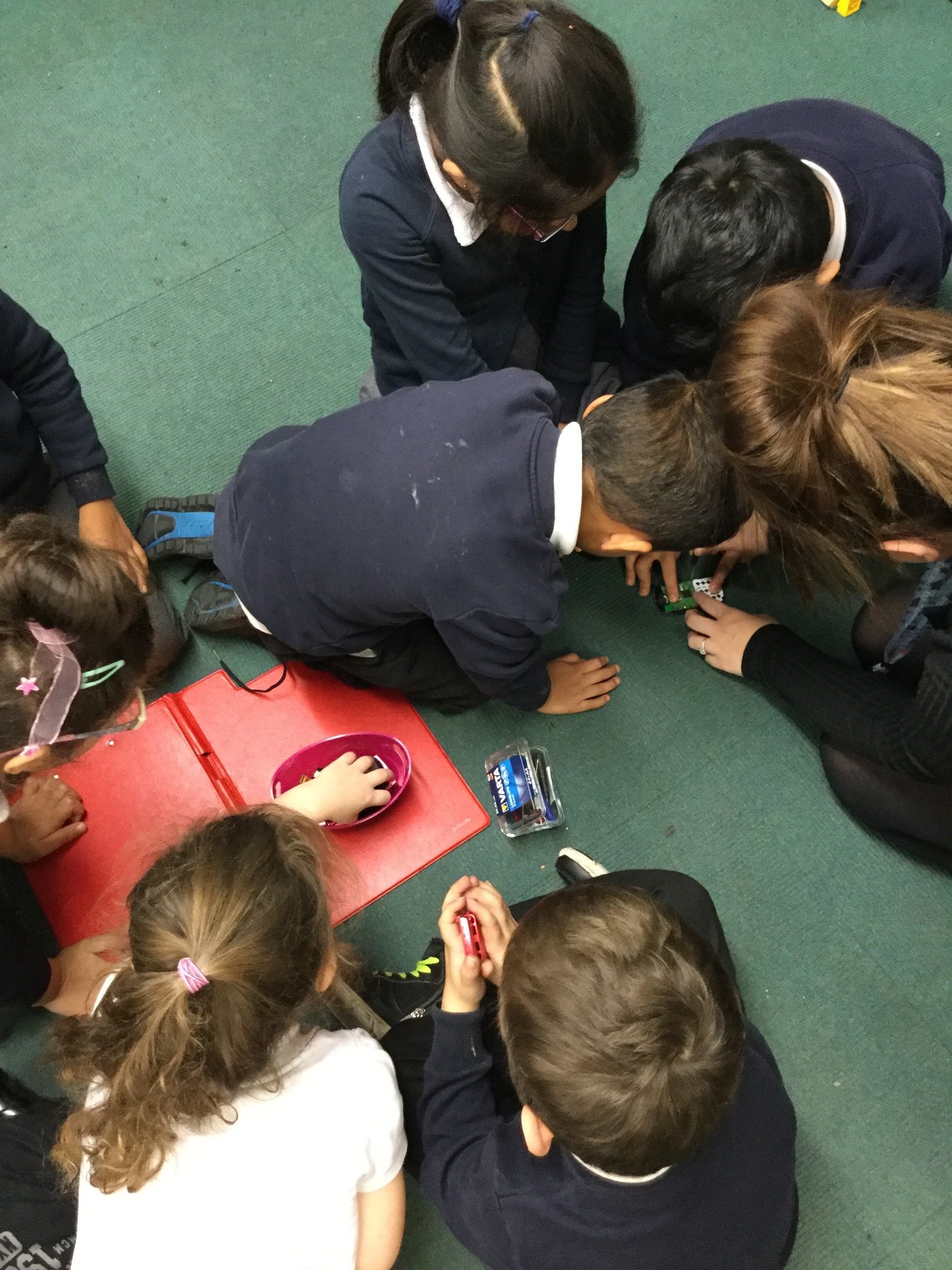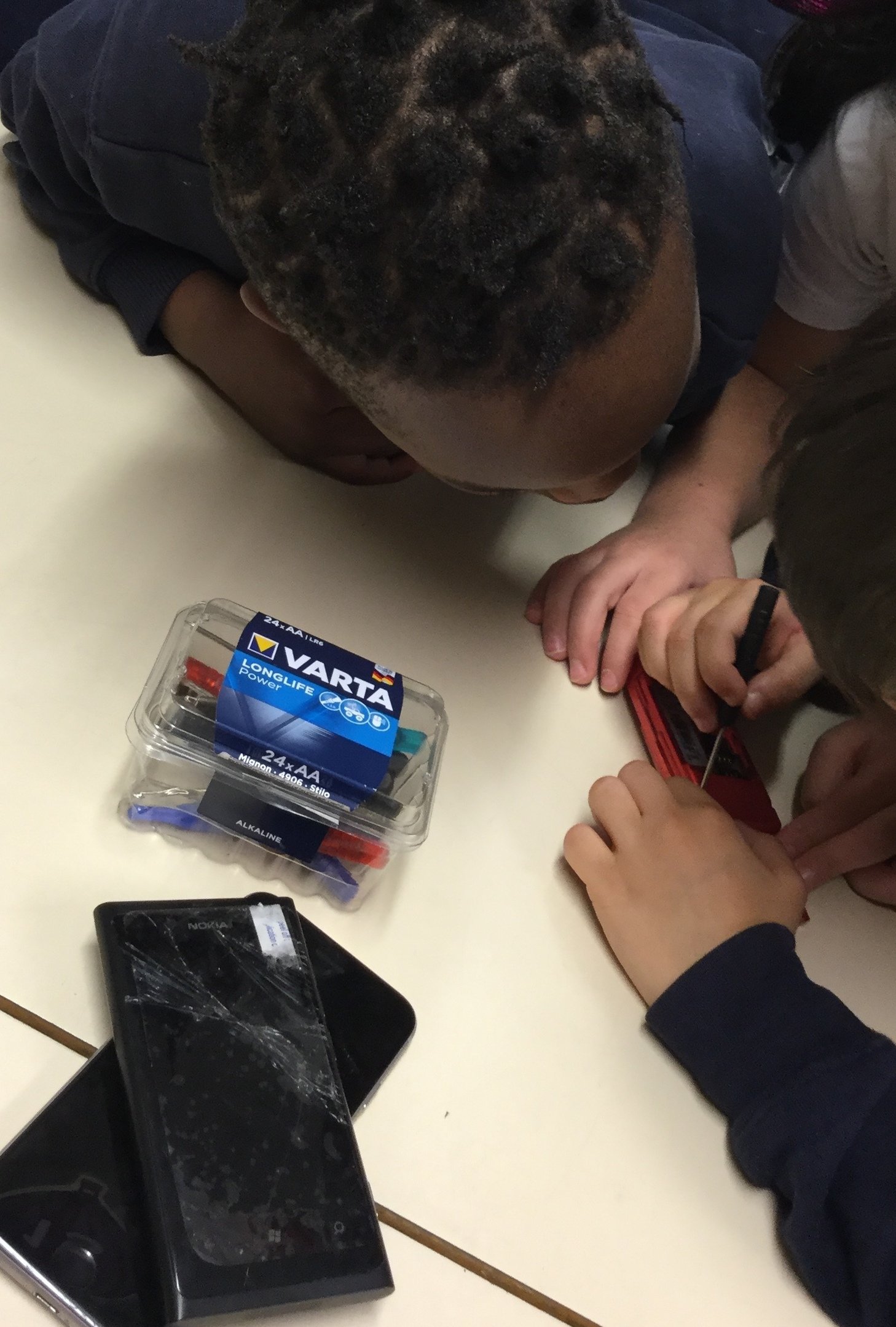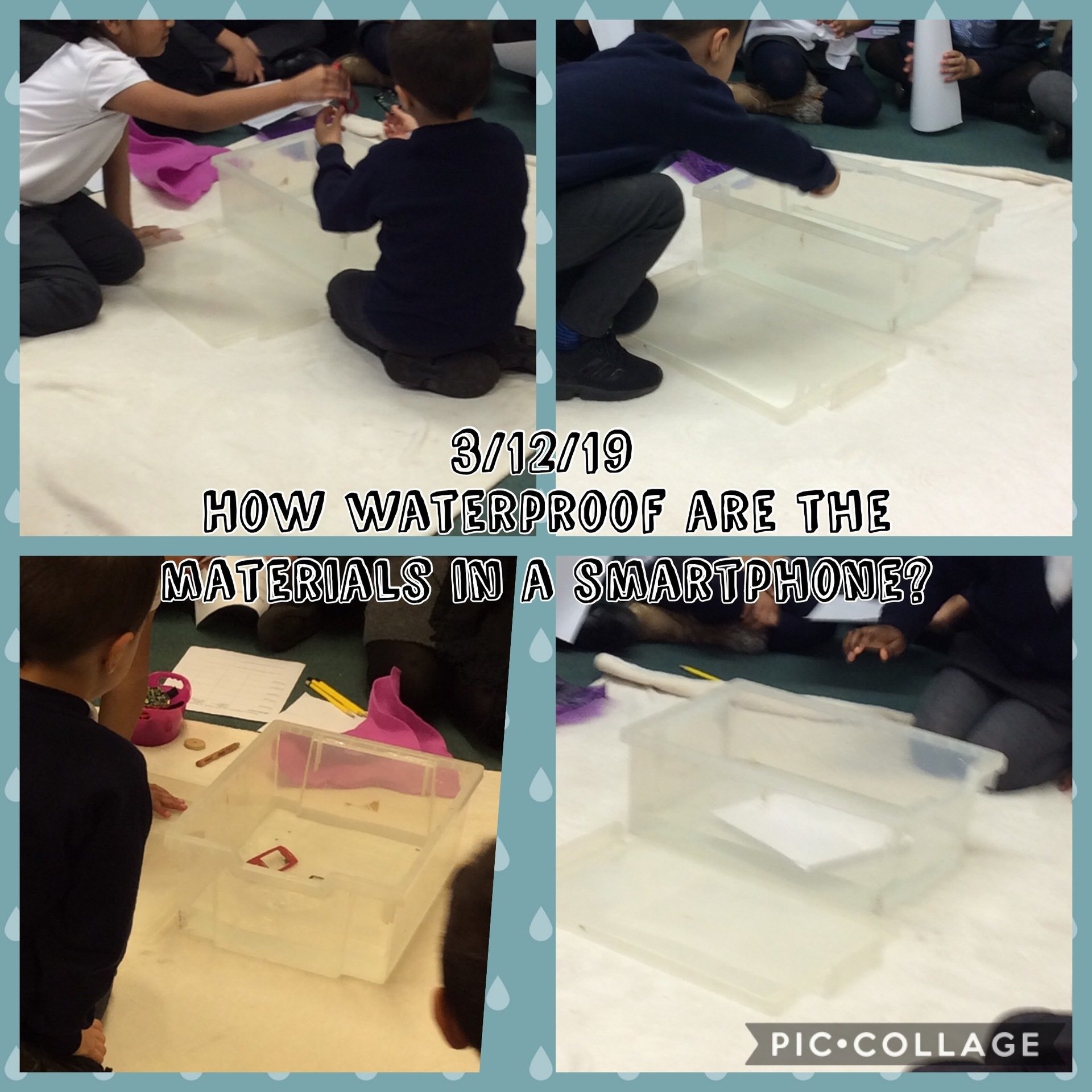 Autumn B - Christmas...what's it all about?
In keeping with the children's interests, we changed our big question to 'Christmas...what's it all about?' during the Christmas period. As a part of History we learned all about the Christmas tree and how it became a key symbol of Christmas. In Geography, we found out what Father Christmas is known as around the world and in Science and D & T, we used the materials we had been previously been investigating to create our own Christmas decorations!
D & T day took place on the Monday 16th December. We enjoyed making our own decorations so much we chose to create even more using salt dough! We also created a Christmas card for our loved ones.
We even combined D & T and P.E by using the P.E equipment to create our own pictures..here are some of our masterpieces!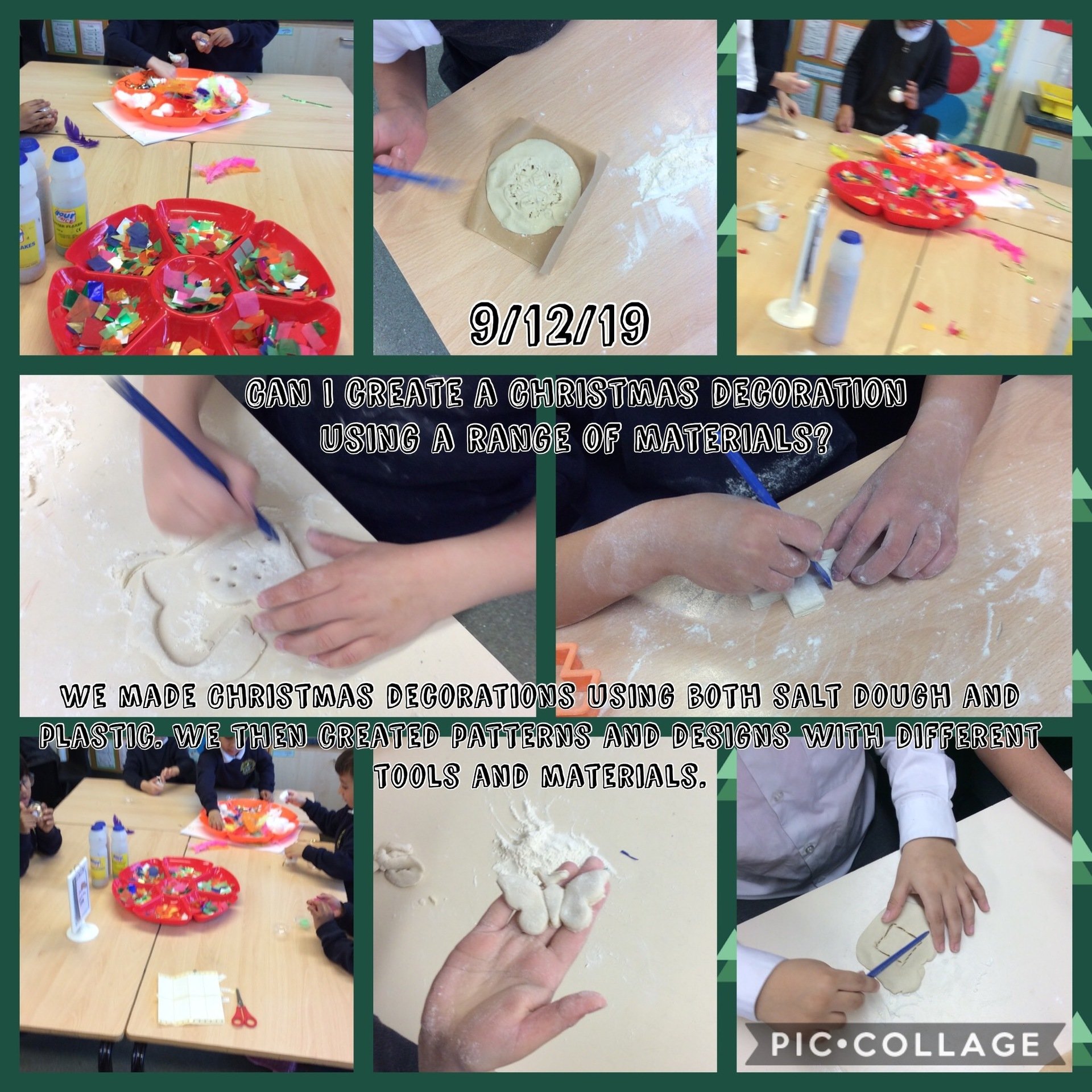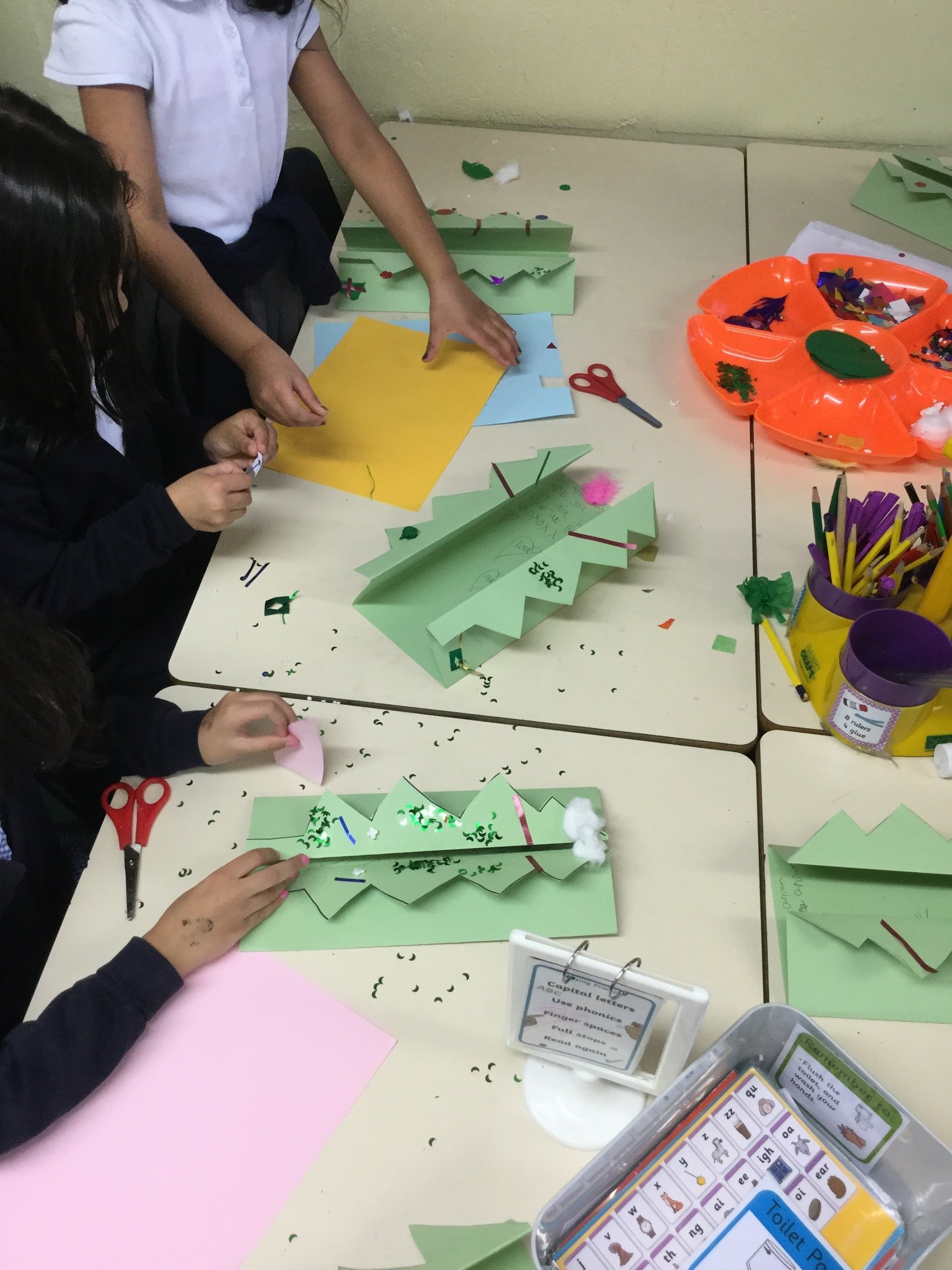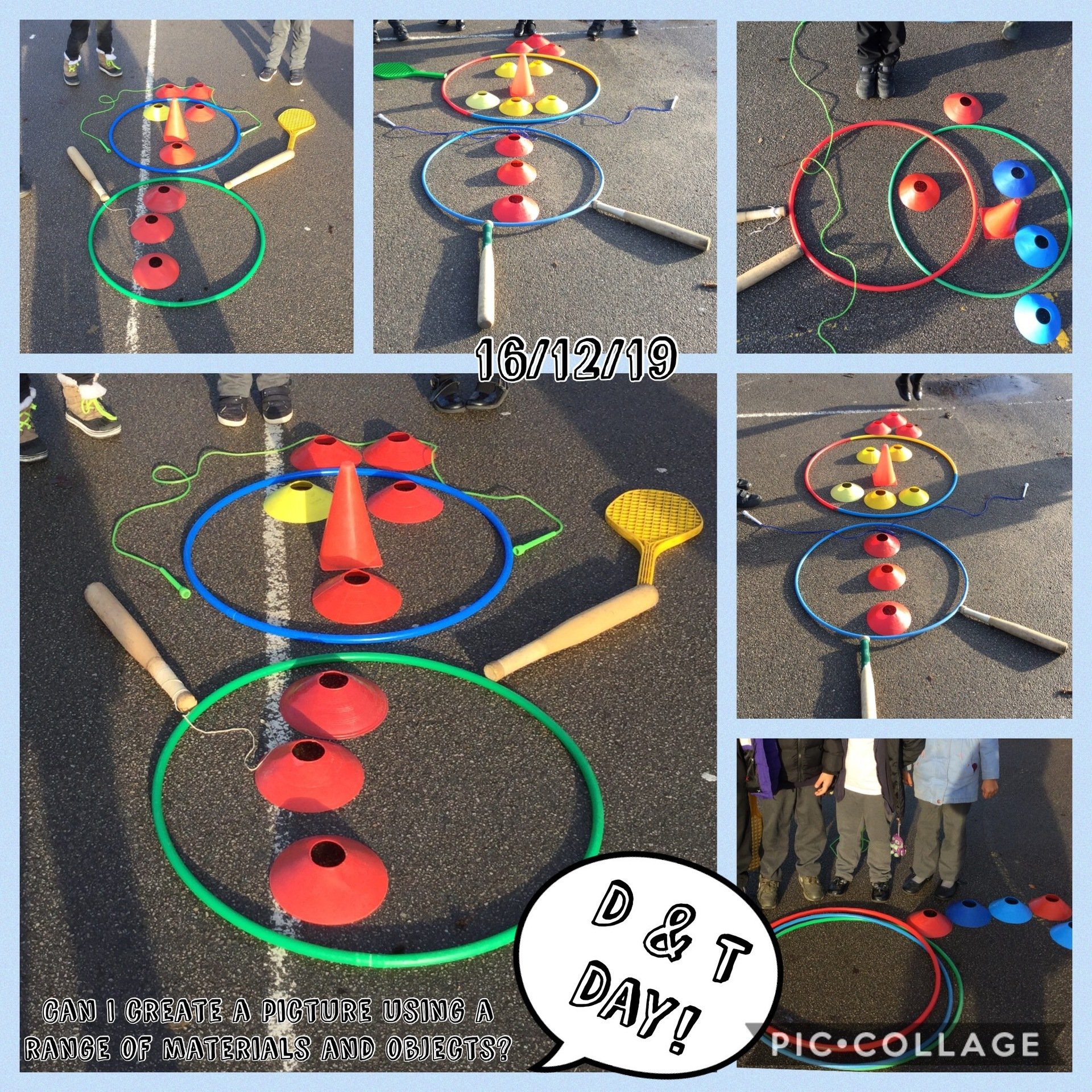 Spring A - How cold is frozen?
Our big question to begin 2020 is 'How cold is frozen?'
Some of the questions we have answered include...
What was the Ice Age and when did it happen?
Who and what lived during the Ice Age?
Where in the world is frozen?
Do all materials freeze and melt?
How is ice created?
Spring B - What's Great About Rochdale?
This term our whole school Project is 'What's Great about Rochdale?'.
Some of the questions we will try and answer include
Where in the world is Rochdale?
What is in Rochdale?
What is Rochdale famous for?
What is a town hall?
Why has the town hall lasted so long?
What is Rochdale in Bloom?
What is a peregrine falcon?
Were dinosaurs animals? (link to Dippy visit)
What is the weather like in Rochdale?
What makes the town hall clock chime?
____________________________
Year 1 English
Autumn A
In English we follow Pie Corbett's Talk 4 Writing and where possible, all the English work links with the Project focus.
In the first term we looked at stories by the same author with our focus being texts by Oliver Jeffers including 'Lost & Found', 'Up & Down' and 'The Way Back Home'. To help us learn the text we acted it out in groups, sequenced the story, created story maps and investigated the characters and settings. We then innovated the story, creating our own characters and settings and finished the term by writing our own versions based on Lost & Found!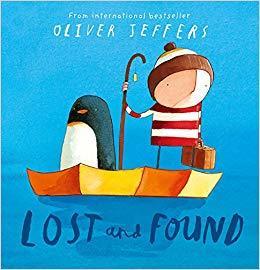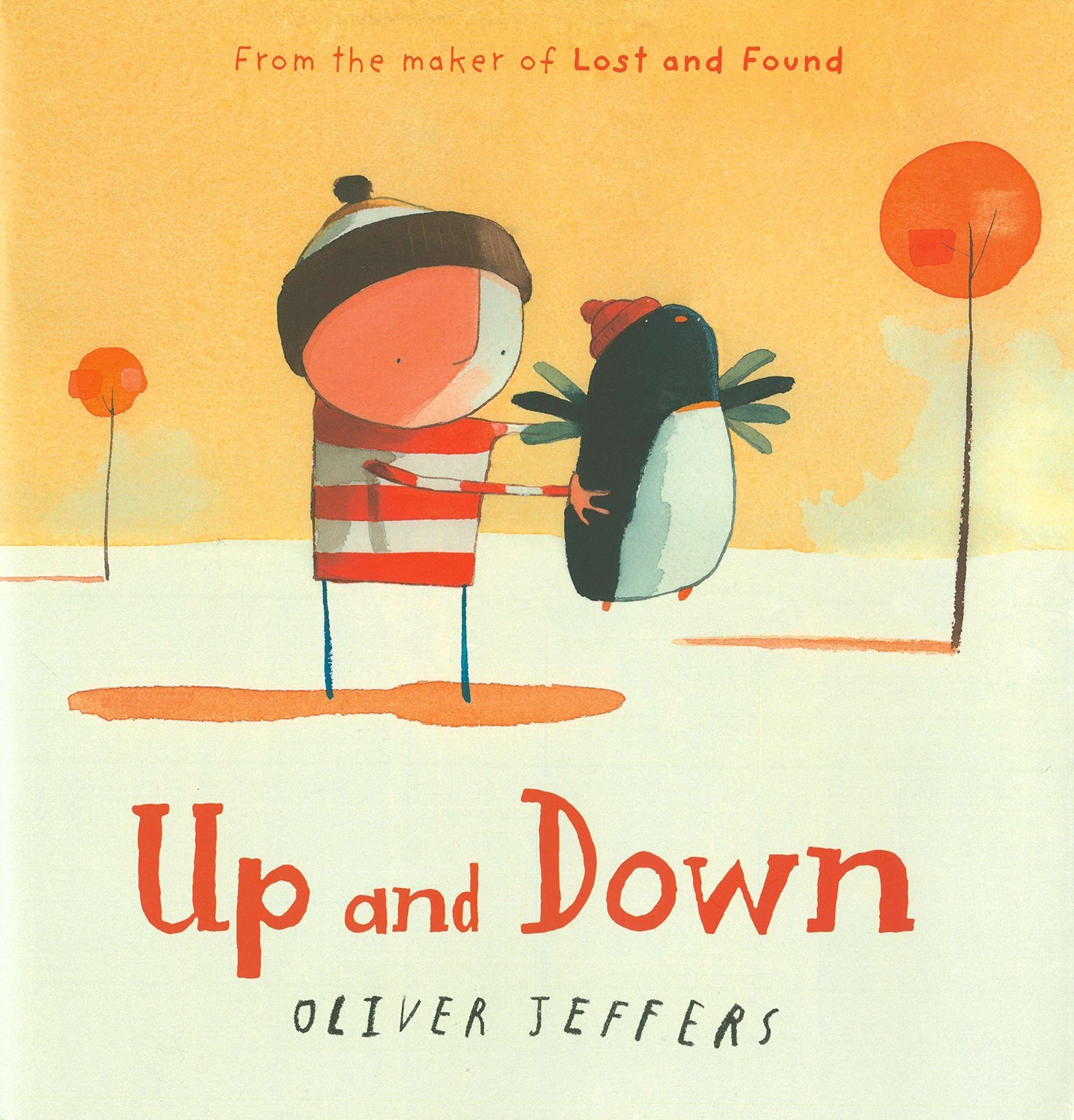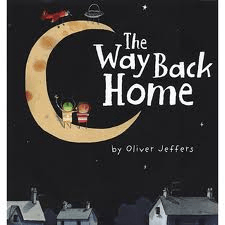 Autumn B
To start of the the term, we explored poetry with a focus on Bonfire Night. We used our previous learning about senses to help us create our own poems! We then moved on to ur Traditional Tales, with our focus text being Goldilocks and the Three Bears! We were very lucky to start the unit by watching an in school pantomime performance of Snow White.
We did lots of work exploring Goldilocks and the Three Bears including character descriptions, adding speech to images using iPads, creating story maps and changing characters. At the end of the term, we created our own Traditional Tales using all of the features that we learned about. Stories included Lucy and the Three Fluffy Bunnies and Melvin and the Three Dogs!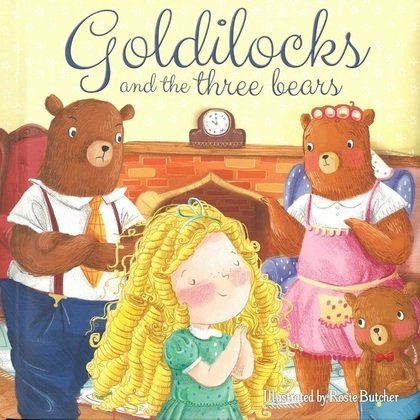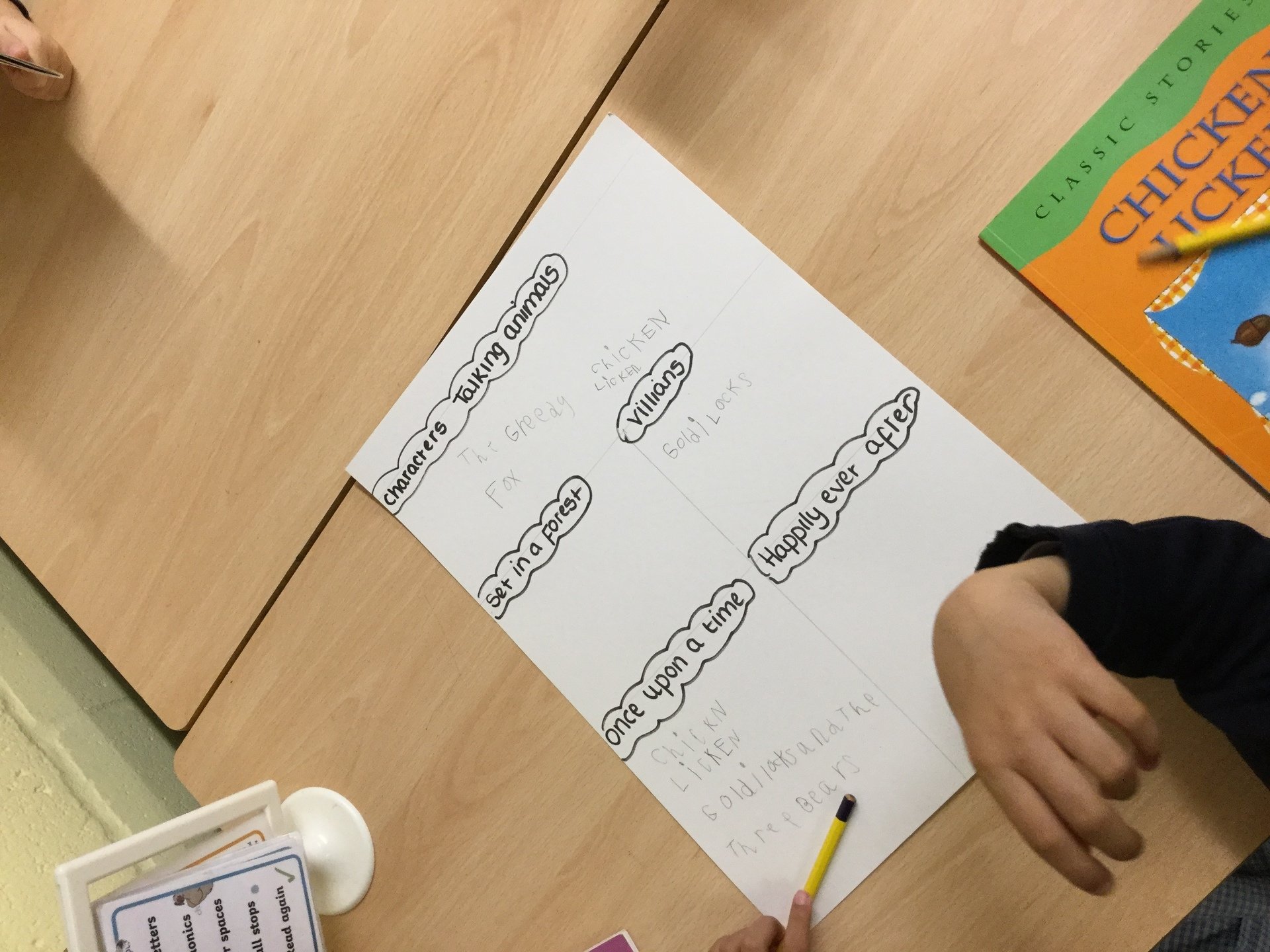 A very special person visited us over the Christmas period asking for our help to find his missing elf!
This prompted us to create missing posters for the elf where we described what he looked like and where he might be found.
(Don't worry, Mc Snowball returned and continued causing mischief in and around the classroom!)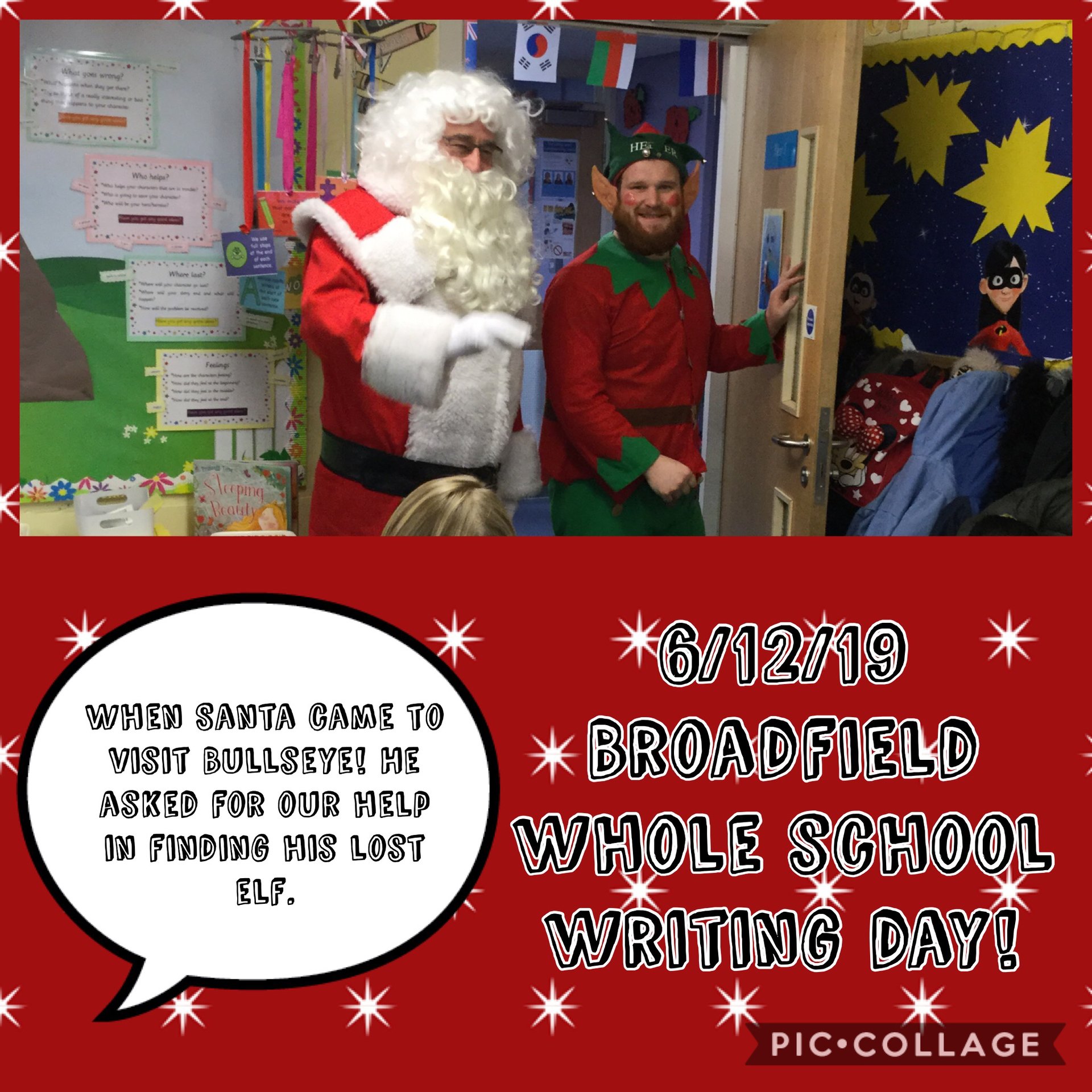 Spring A
This term we are switching from fiction to non-fiction and exploring instructions.
Our focus text will be 'How to Wash a Woolly Mammoth' which will link to our Project big question 'How cold is frozen?'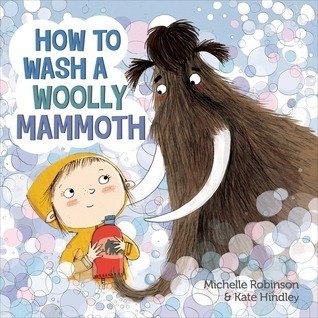 We started the term by testing instructions including how to make an ice lolly and what fun we had! We then wrote sentences about what we did. This fit in perfectly with Science week as we discussed change of state and looked at what happens to water when it freezes.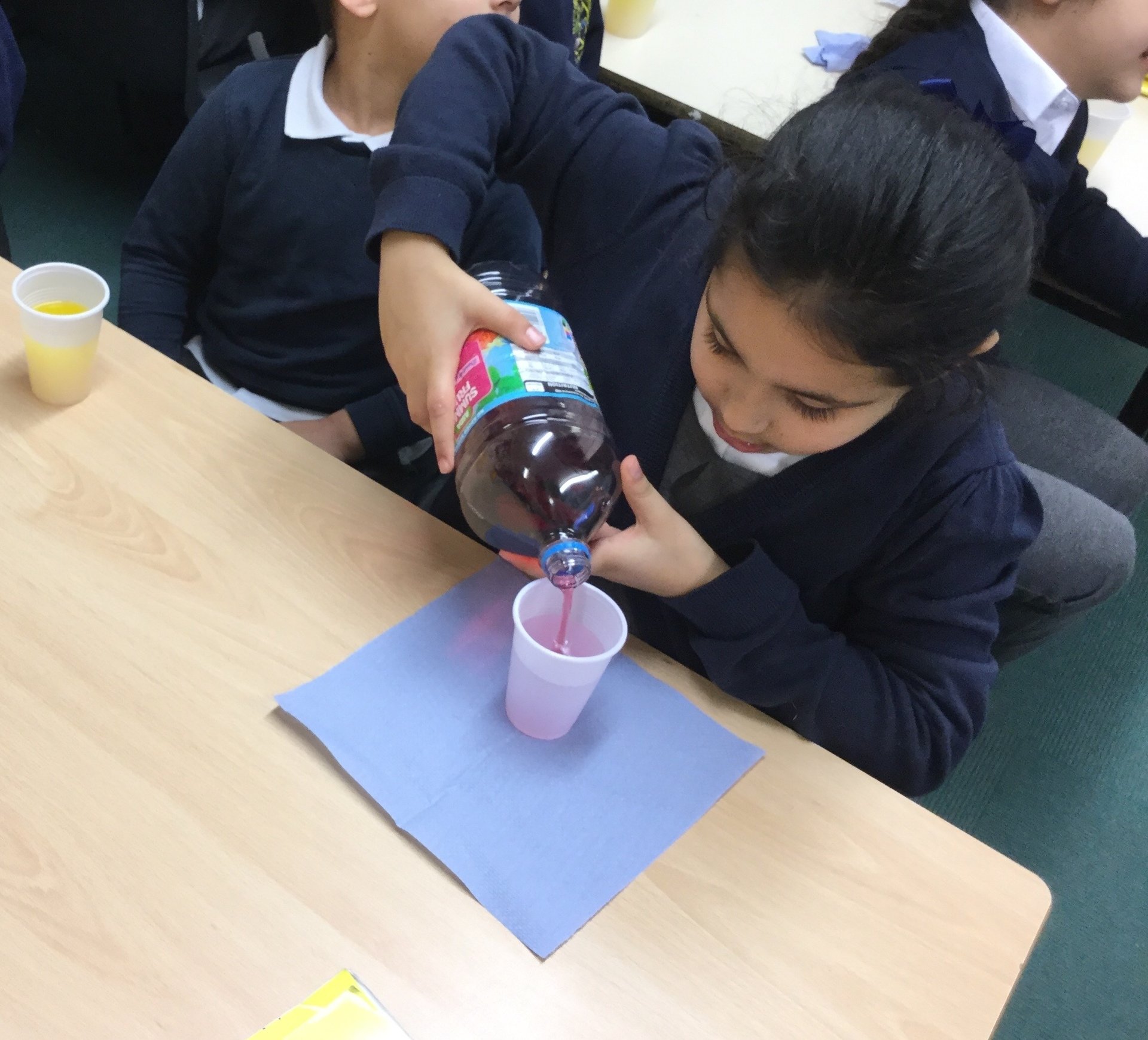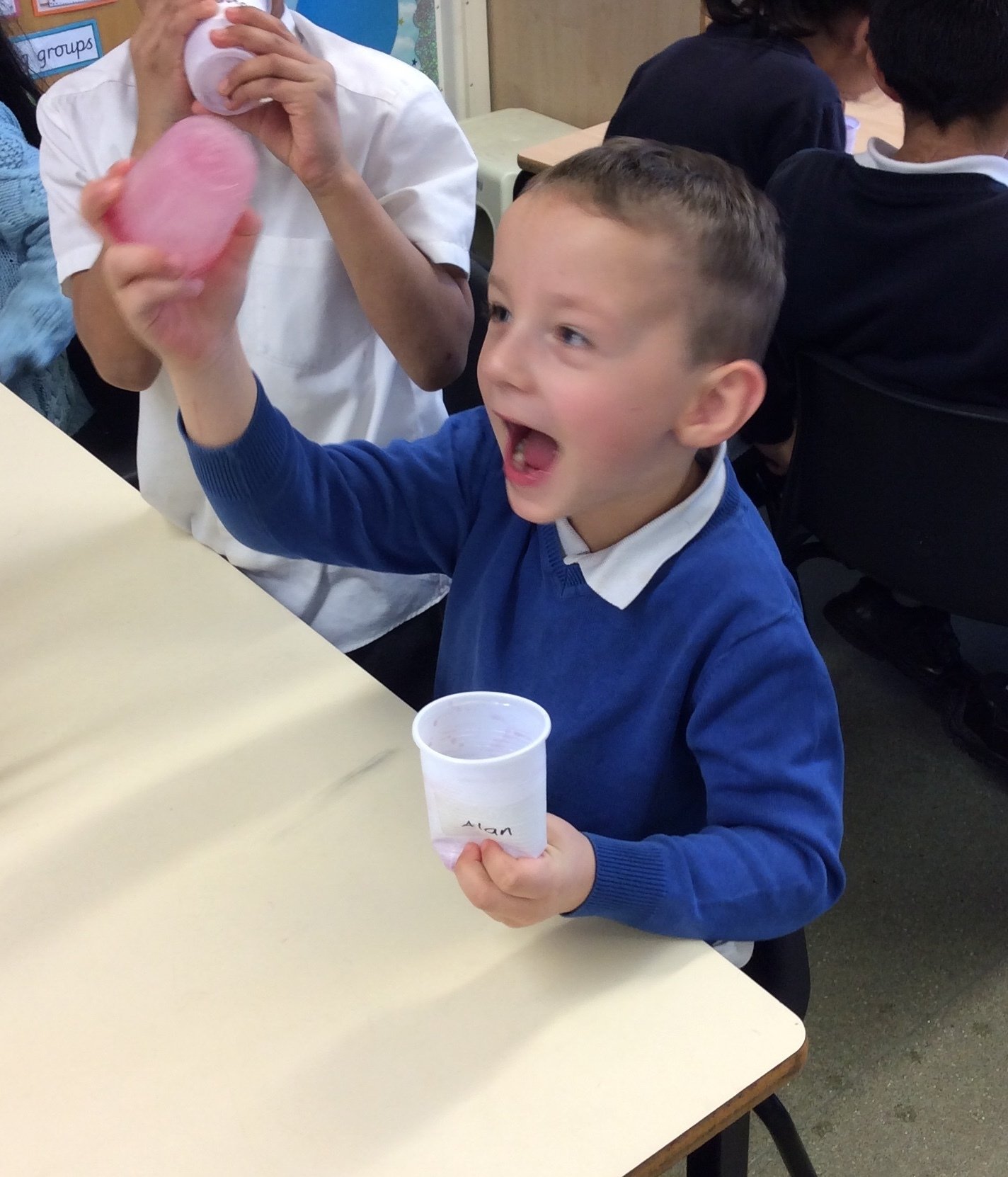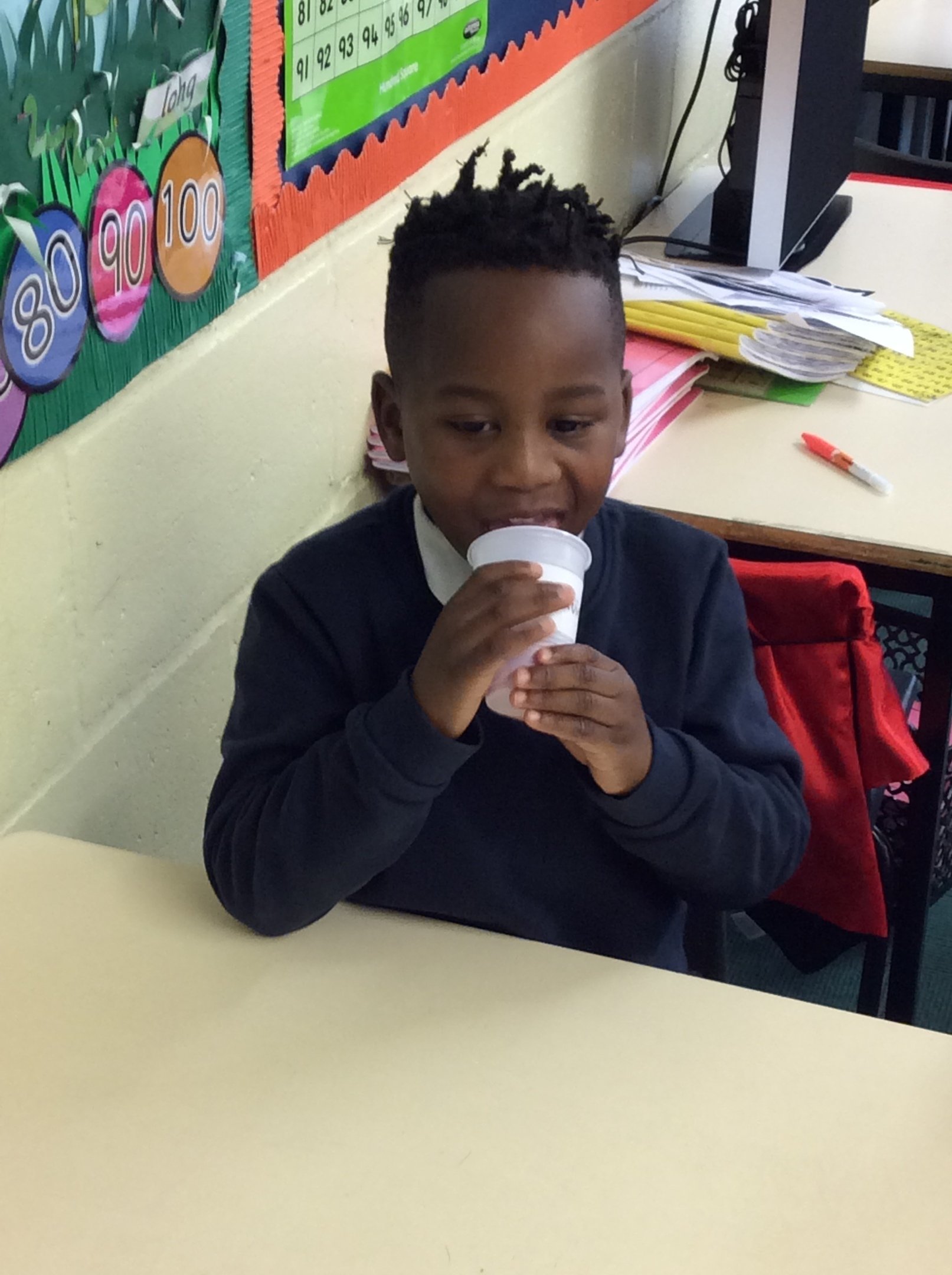 Maths
Autumn A
We have recapped on the value of numbers and how they can be represented in different ways.
Autumn B
We have been exploring place value and are beginning to use this knowledge to add and subtract.
Spring A
We have continued to develop our knowledge and understanding of addition and subtraction.
A week was was spent exploring the similarities and differences between 2D and 3D shapes.
To prepare us for Spring B, we started to explore numbers up to 50, focusing on tens and ones.
Spring B
This half term we will be continuing to explore numbers to 50, including addition and subtraction.
Towards the end of the half term we will be measuring length, weight and capacity.
P.E
We have P.E twice a week on a Monday and a Tuesday. PE takes place indoors and outdoors.
Please ensure your child has their P.E kit in school to be able to take part.
*white t-shirt
*black shorts/leggings/jogging bottoms
*black pumps
They will have their kit sent home at the end of each half term.
Homework
This year our focus will be on reading and spellings.
Children are set spellings each week by their teacher. Please practice them ready for the spelling test the following week.
Please also ensure you read with your child for ten minutes every night. Don't forget to sign your child's reading record. This needs to be signed everyday so the children can move up the troll tree and be in with a chance of winning a special reading prize!