Welcome to Year 6
Our teachers this year are:
Peter Pan Mrs. Greenfield and Captain Hook Mr.Mansey
Mrs. Spencer, Mrs. Barzinji, Mrs. Amjad and Mrs. Miah will work with individual classes., with the additional help of Mrs. Zesmin Ali, Mr. Gleeson and Mrs. Wright
Year Six is a very exciting year with lots going on. Please keep up to date with everything that is happening in all classes on this page. or via Class Dojo.
(Click on the link HERE to go straight to the website and sign up using your child's code. If you don't have the code please speak to Mrs. Greenfield or Mr.Mansey who will be able to give you your child's individual code.).
Keep up to date with everything going on in our classes by following: @BCPS_Mrs.G @BCPS_6M on Twitter.
Please don't hesitate to make an appointment to speak to your child's class teacher if you have any questions.
Groups
This year we will be splitting the children into smaller, more focused groups for reading, writing and maths.
Please come into school and speak to your child's teacher if you wish to find out more about this.
Homework
Homework is set on a weekly basis for Spellings and Number facts. The spellings and times tables are sent out via the apps and should be accessed at home. All children have log ins for both sites. These need to be completed daily, to ensure the children get the best opportunities to succeed.
CLICK HERE TO ACCESS TTROCKSTARS
CLICK HERE FOR SPELLING SHED
Reading Books.
Reading books are changed at least weekly.
Please either read with your child or encourage them to read independently nightly for at least 20 minutes each time.
Please encourage the children to read a wide range of books, any reading is better than no reading at all. The children are also enrolled on Getepic which is a FREE site that offers lots of books for children to read, as well as audio books and videos. The children have a log in each which lets them sign in during certain hours of the day. If children want to access it after 4pm then it will need an adult's email address but it is still FREE.
Reading books must be in school every day so that their progress can be monitored.
The children may also need to read to an adult during the day.
CLICK HERE FOR GETEPIC
PE Kits.
Children have PE 4 times over the two week timetable. Please ensure that all children have sensible PE kit, including trainers, in school on a Monday and that it is taken home on a Friday for washing.
PE lessons are on Thursdays and Fridays each week.
SOME PE WILL BE OUTDOORS - PLEASE ENSURE CHILDREN HAVE SUITABLE CLOTHING IN THEIR KIT.
(THIS MUST INCLUDE TRAINERS AND A WARM JACKET).
Some children will also need a change of clothes for Forest School and outdoor learning during the course of the year.
Don't forget that PE kit needs to be worn for any after school sport clubs too, so must be available for those.
Our Projects
Our projects will be changing as the year progresses, we will update this page and let you know via Class Dojo to keep you fully informed. You will also find links to our work in this area.
Our Autumn 1 project is Who am I?
Within this project we will be looking at where our families originate from, across the world and local area in our Geography and History lessons. (Please see our MTP for more details).
We will be looking at the circulatory system in Science, in Art we will be creating self portraits and in PE checking which exercises make our heart rate go quicker and why that happens.
In English we will be reading the book The Malamander and our writing will be focused on this.
In Maths we will be looking at place value and the four operations (addition, subtraction, multiplication and division).
We have an experience week starting on 12th September - more information will be sent out about this.
Each class has a class novel that they are reading each term. Check individual class pages for more information.
This term we will be reading The Malamander by Thomas Taylor.
Click here for a preview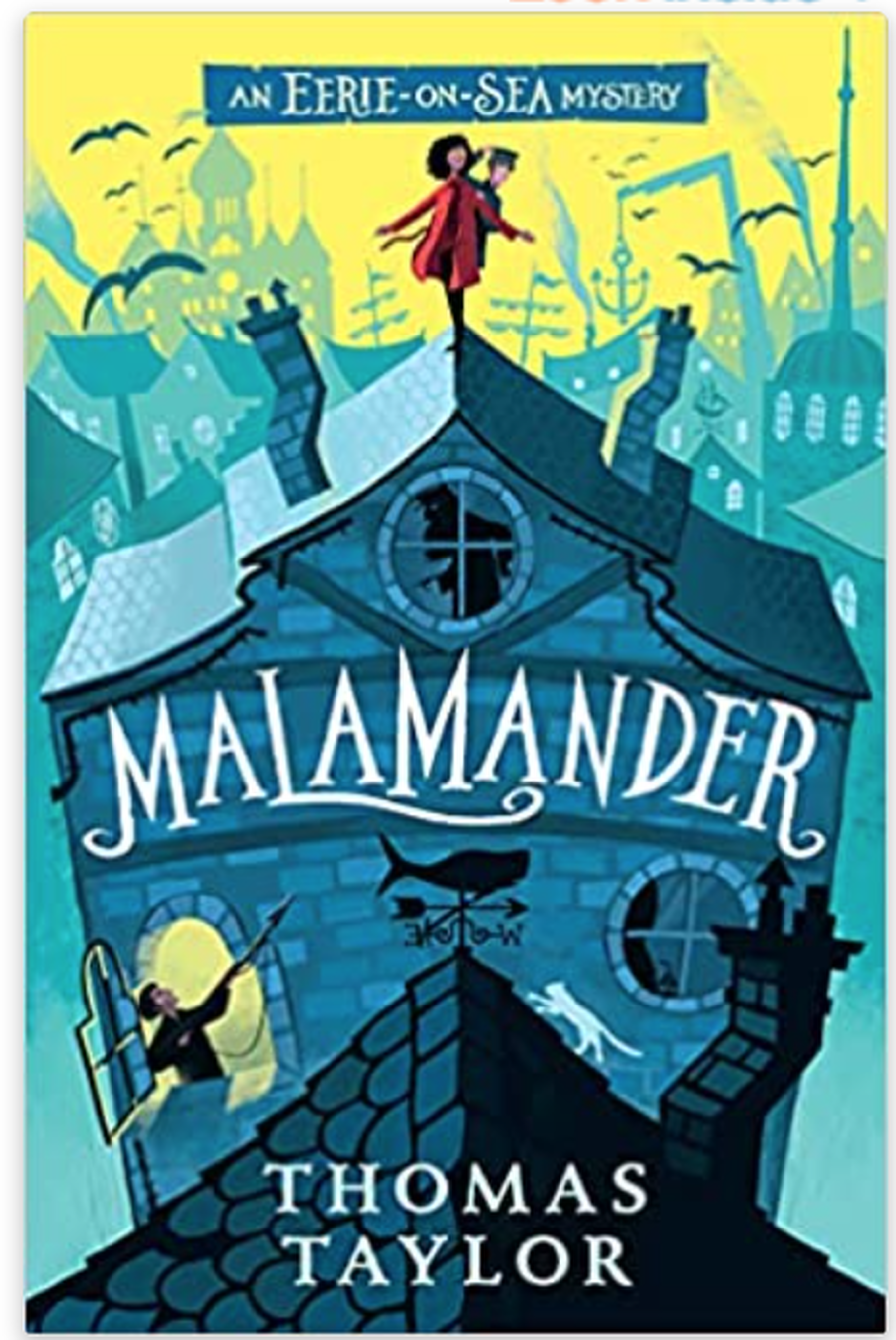 Home Learning
In the event that children can not attend school for numerous reasons, remote learning will take place via Seesaw.
All children have an individual log in for Seesaw and will be fully able to access and submit work through this.
M.T.P.
Here is our medium term plan for this half term.
This is our half termly newsletter, this will give you up-to-date information about events happening within Y6.