Welcome to Year 2
Woody 2G and Buzz 2D
Welcome to our page! Please keep up to date with everything that is happening in both classes on this page. or via Class Dojo. Please don't hesitate to speak to your child's class teacher too if you have any questions.
Teachers in Year 2
*Mrs Duffy
*Mrs Gaunt
*Mr Gleeson
*Mrs Jones
*Mrs Shah
*Miss Reid
*Mrs Akram
*Mrs Cooper
*Mrs Ali
YEAR 2 PROJECTS
This year our projects will be changing as the year progresses, we will update this page or let you know via Class Dojo to keep you fully informed. Our first project big question is ...
Autumn 1- Why is it marvellous is it to be me?
Within this project we will be looking at-
Geography- We will be able to name and locate the world seven continents and five oceans and we will be looking at where we are from.
History-We will be finding out about Louis Braille and Helen Keller
Art- We will be creating clay self portraits and 'all about me silhouettes'
DT- We will create our own photo frames
Science- Humans and animals
RE- What do Jewish people believe?
Autumn 2: How would we survive the great fire of London now?
Within this project we will-
Geography- use aerial photographs and plan perspectives to recognise landmarks and basic human and physical features; devise a simple map; and use and construct basic symbols in a key. (Based on London then and now)
History- compare pictures or photographs of people or events in the past. We will be looking at How the great fire changed London and we will be researching Samuel Pepys .
Art- we will be creating our own great fire of London collage
Science- Materials
RE- What is a Christian and what do they believe?
Spring 1- What type of ruler would you be?
Within this project we will-
Geography- To understand geographical similarities and differences through studying the human and physical geography of a small area of the United Kingdom, and of a small area in a contrasting non-European country - concentrating on islands and sea sides.
History-Role of the monarch, significant monarchs, family tree, the secrets of Richard III and a medieval banquet.
Art-We will creating a drawing of a castle in the style of Paul Klee, create a painting/engraving in the style of James Peterson/Buck brothers.
DT- Design and make a medieval castle
Science-Investigations
RE-What makes some places sacred?
PSHE- Keeping clean
Spring 2- What is great about Rochdale?
Within this project we will-
Geography- Explore and record the features of a Broadfield park and its surroundings.
History- Explore the history of a Broadfield park and compare then and now
Art- Create Dippy the dinosaur using mod rock
DT- Design and create a school playground
Science-Homes and habitats
RE- Easter and how Christians celebrate Easter.
PSHE- Growing up
English- Create a non-Chronological report
Maths- Fractions and Statistics
Homework
Make sure that your child completes their homework every week. This includes reading every night.

They will receive spellings each week and maths facts to learn.
Reading
Make sure that your child reads every single night. Encourage them to read a variety of different books.

Record how they read in their reading records.

Ask your child questions about the book e.g.
- Can you predict what will happen next?
- Can you describe how the character might be feeling?
- Can you summarise the key points in the story?
- Is this fiction or non-fiction? How do you know?
Maths
Encourage your child to practice times tables at home.

Ask your child mental maths questions as often as possible e.g. when you are sat in the car/ walking to school/ sat together at home. You could ask them additions, subtractions, doubles etc.

Ask any siblings if they can remember a maths game that they played in school and encourage them to play together to make maths fun.
PE
Children have PE 4 times over the two week timetable. Please ensure that all children have sensible PE kit, including trainers in school. We have PE on a Monday and Tuesday afternoon.
Useful websites
http://www.broadfield.rochdale.sch.uk

https://broadfieldps.learnanywhere.co.uk/auth/login

www.topmarks.co.uk/maths-games

http://resources.woodlands-junior.kent.sch.uk/interactive/literacy.html

http://www.bbc.co.uk/schools/games/

www.ictgames.com
Keep up to date with everything going on in our class by following: @BCPS2G and @BCPS2D
Please join our class dojo page too! Click on the link HERE to go straight to the website and sign up using your child's code. If you don't have the code please speak to Mrs Gaunt or Mrs Duffy who will be able to give you your child's individual code.
Writing
Spring 1- In English this term we are looking at stories by the same author. The author we have chosen is Simon Bartram. We will be comparing books that he has written. We will be writing our own stories based on the character 'Bob'.
Here is the overall genre list for English for the whole year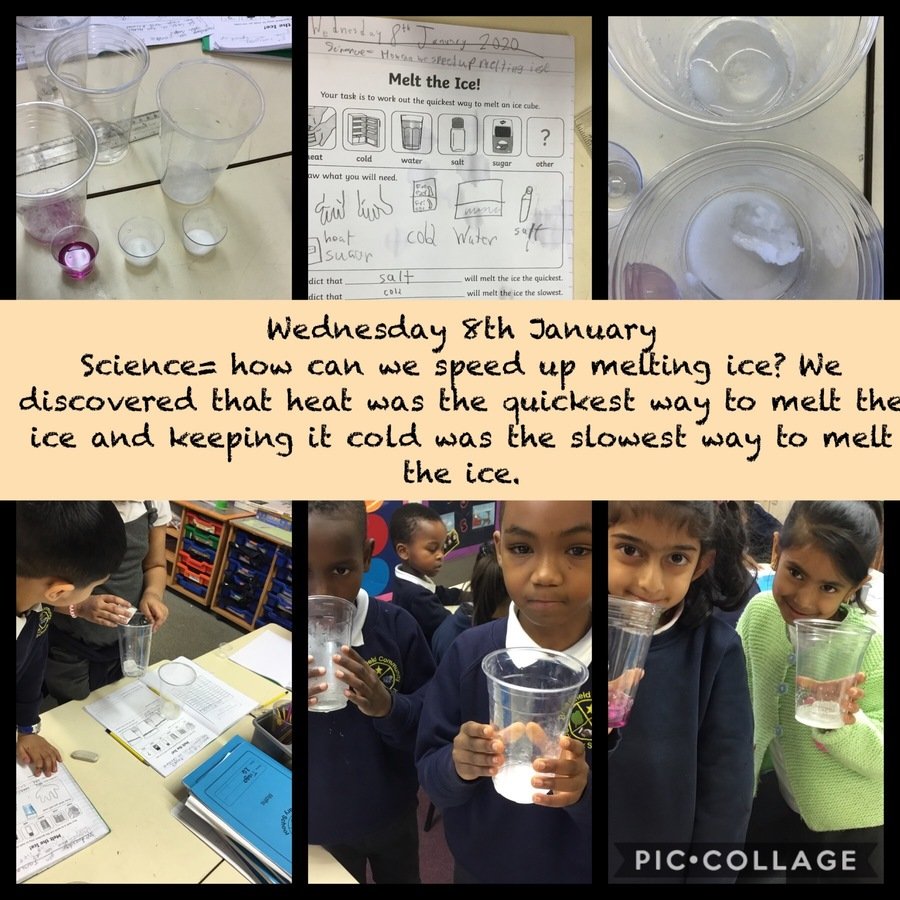 Look at some of the wonderful work we did for Science week. We looked at 'How can we speed up melting ice?'. We also researched Jane Goodall and enjoyed a visit from Adrian Bowdan.