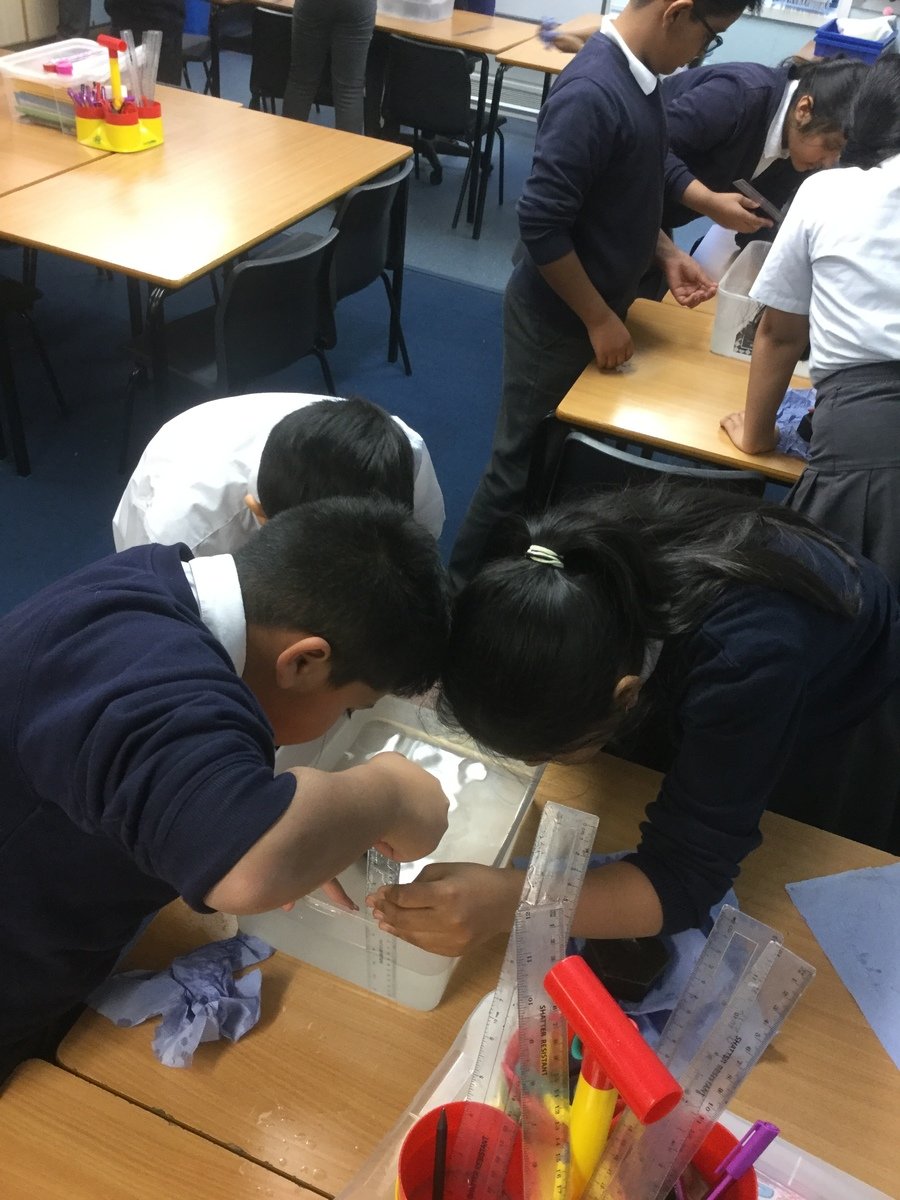 The teachers in Year Five this year are; Mrs Mann and Mrs Zesmin with class Simba
and Mr Mansey with class Baloo.
Miss Daniel and Miss Livsey are our teaching assistants and they work across both classes.
Mrs Cooper and Mrs Holt also teach some lessons in Year Five.
Maths
In year 5 children are set across the year group for Maths in order to best support and teach children according to their needs. There is a focus on arithmetics and times tables in all lesson starters and children should be practicing and trying to improve their own scores at home on Times Tables Rock Stars. Understanding Numbers and Place Value, Addition and Subtraction, Multiplication and Division will be our focus in the Autumn term.
English
All children are also set across the year group for English lessons. They are taught features of different genres of writing and do 'cold' and 'hot' pieces of writing to show what they knew at the beginning of the unit and what they have learnt by the end of the unit. Each Friday children do an Extended Writing session that is usually in the genre that they are learning about. In year Five the children are given the chance to improve and edit the spelling, punctuation and grammar as well as any language or text features as part of their journey to become better writers. Spelling Shed should be accessed at home to improve spellings and complete tasks. Cracking Comprehension is done in classes 3 times a week for 30 minutes, where the text is read together and children answer questions about the text. Reading books must be read at home and diaries need to be signed to show children have read.
Above you can see a list of the different writing genres that year 5 will be covering this year. You can also see the front covers of the class books that each year 5 class is currently reading. Baloo are reading A Monster Calls by Patrick Ness and Simba are reading Kensuke's Kingdom by Michael Morpurgo. Please ask your children to tell you all about them!

Physical Education
P.E is done twice a week every week at Broadfield CP School. Once a week indoors covering gymnastics, dance or circuit training and once a week outdoors covering games and skills for a range of different sports.
This year it is essential that children are wearing the correct PE kits including the correct footwear to join in with the P.E lessons. Please look at our uniform policy if you are unsure or come and speak to a member of staff.
The wider curriculum will be delivered through some new and exciting enquiry and question based topics this year. This is to ensure that all the areas and subjects such as Geography, History, Design and Technology, Art and Music in the wider curriculum is delivered effectively and is exciting and relevant to the pupils.
The questions will be updated each half term:
The question for Autumn 1 is :
Why is it marvellous to be me? The children have found out that Alien Robots want to destroy the human race and they have to discuss all the marvellous things human can do and persuade the Alien Robots to stop going ahead with their plans.
The questions for Autumn 2 is:
The Global Policing Project- What is it all about? The project is aimed at those pupils in their latter two years of primary school, and looks at raising understanding of the implications of crime and social awareness of the young people taking part, by getting them to think differently about their behaviour and how it affects others.
Was it better to live in the Roman times or Ancient Greek Times? The children will find out about different aspects of life from the Roman and Greek times and in the end decide, would they rather have been a Roman or an Ancient Greek, giving reasons why.
The questions for Spring 1 are:
Continue with ...Was it better to live in the Roman times or Ancient Greek Times? This half term children will get a chance to make Greek vases in Art and Roman shields in Design Technology. The big question will end with a showcase of their learning by planning their own museum of learning for the parents to come and see all the work completed . Keep a look out for dates! Baloo first and then Simba. Be ready to vote- would you have rather been a Roman or a Greek?!
To match our current big question, Year 5 looked into the life and contributions of Archimedes during Science Week. We also recreated some of his most famous experiments, whilst also enjoying an interesting show about changing materials.
Are Zoo's helping with conservation? The children will be visiting Chester Zoo to see a range of animals but also to find out about Chester Zoo's projects and ongoing efforts to help with conservation.
PSHE- In PSHE we are discussing puberty. We will be talking about changes, emotions and hygiene.