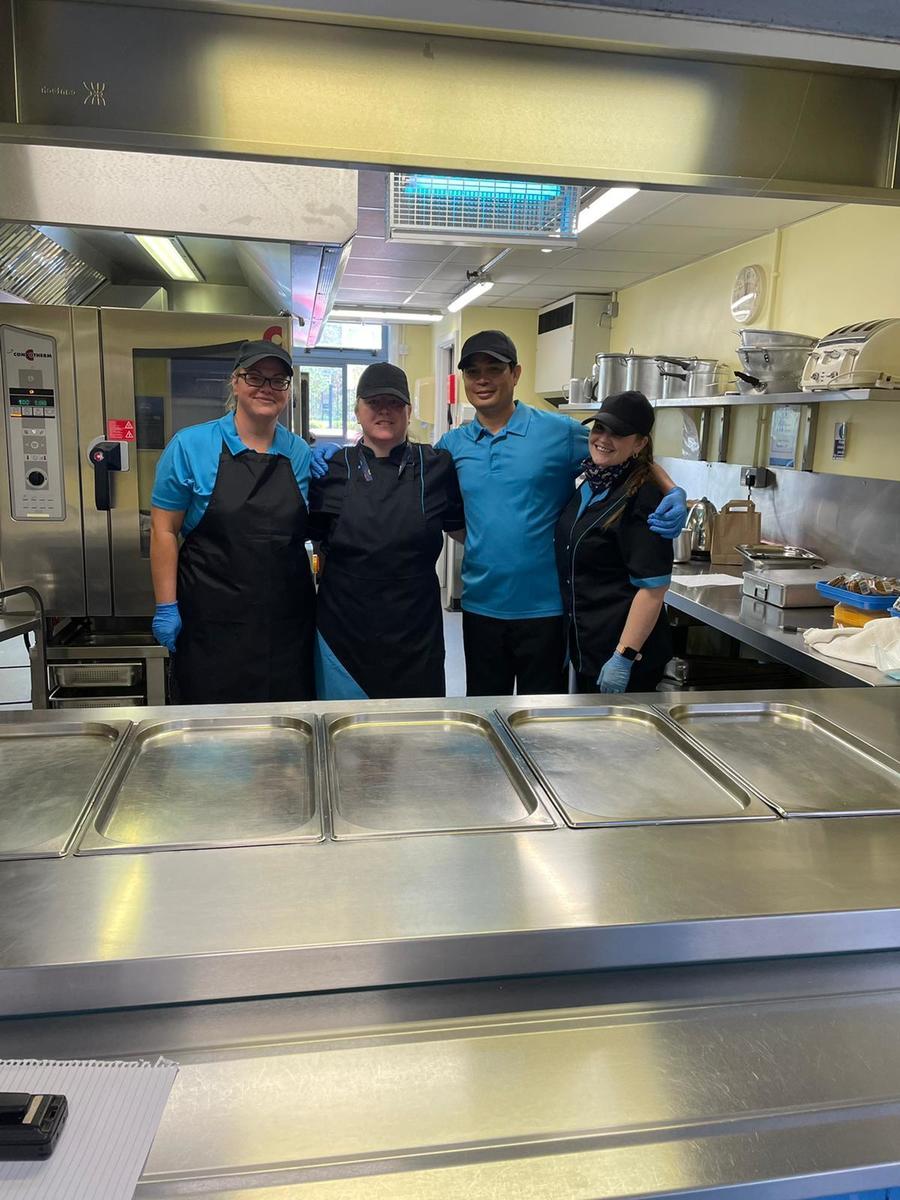 School Meals
Meals are cooked in school and are of a very high standard. There is a choice of different hot meals, salads and puddings, including fresh fruit.
All meat provided is halal.
We encourage as many children as possible to have a school lunch.
All meals are nutritionally balanced and provide a good source of vitamins and nutrients needed for your children's growth and development.
In the past we have been very concerned about the number of children having packed lunches that are inadequate and very unhealthy. These do not allow children to perform at their best. Please consider school meals when your child starts school – they really are good for them!
FROM SEPTEMBER 2014 CHILDREN IN RECEPTION, YEAR 1 AND YEAR 2 ARE ENTITLED TO FREE SCHOOL MEALS
BUT THEY STILL NEED TO BE APPLIED FOR. PLEASE ASK THE SCHOOL OFFICE FOR ASSISTANCE.
Money for KS2 school dinners should be paid on Monday mornings. Please try to bring the correct money in a dinner money envelope and pay on time.
If you think you may qualify for free school meals please apply to the Council. Advice can be sought from Mrs Anjum in the School Office.
Children's lunchtime arrangements should remain the same for half a term at a time. Please notify the school in the event of any changes due to emergencies. Changes to school provision cannot be made at any other time except in exceptional circumstances. The school needs notification in order to plan meals and supervision. Your support on this would be greatly appreciated.
The kitchen staff work very hard to provide food that will interest children whilst keeping them healthy. They are able to adapt meals and provide food to meet individual medical needs.
The Lunchtime Organisers are on duty during the whole of the lunch time period. Members of the Leadership and Management Team are also available. The Mentors and Mr Gleeson organise a variety of activities for groups of children at lunchtimes, particularly for those who find lunchtimes challenging.