Welcome to our Events Page
Have a look at the information below to see what is happening in our school this term!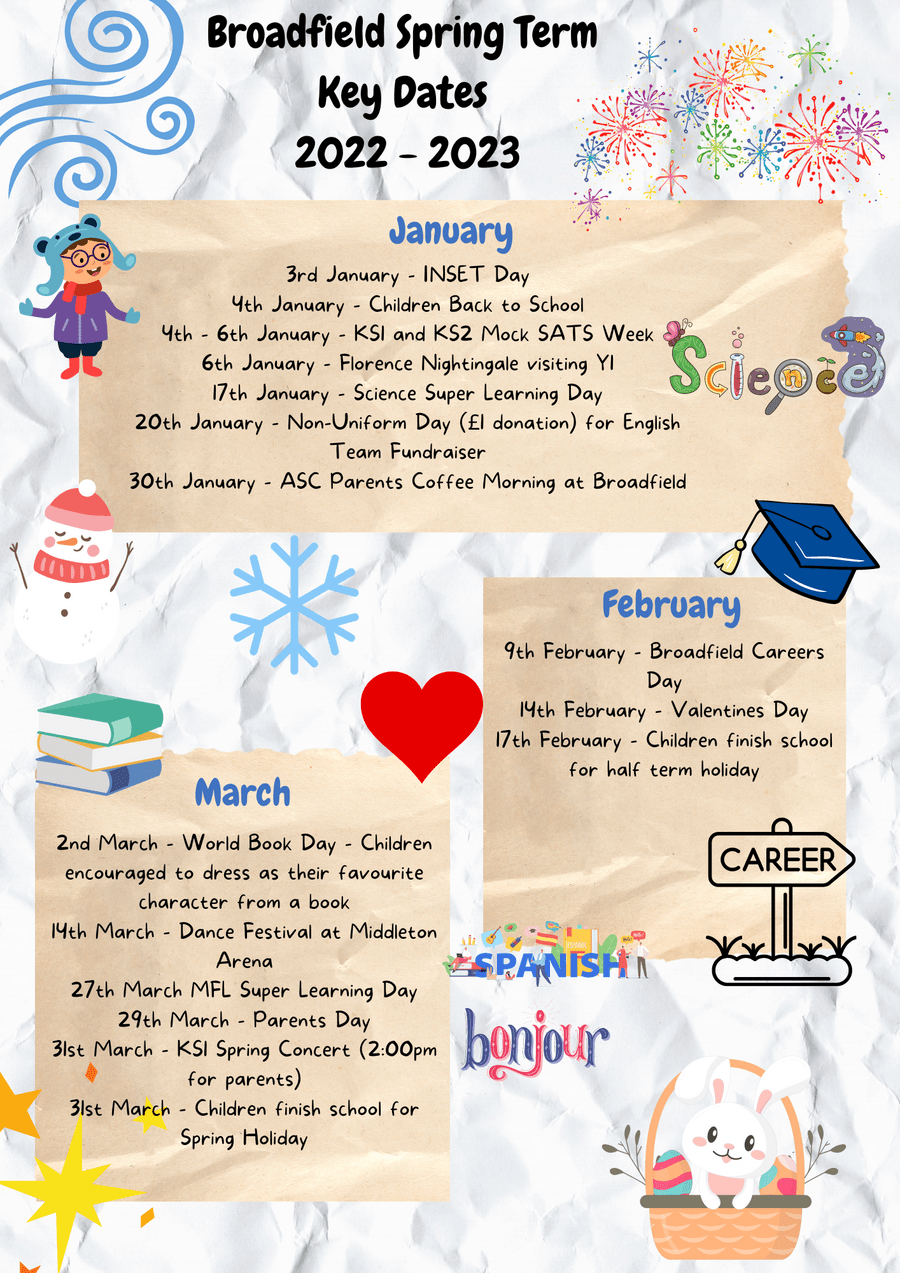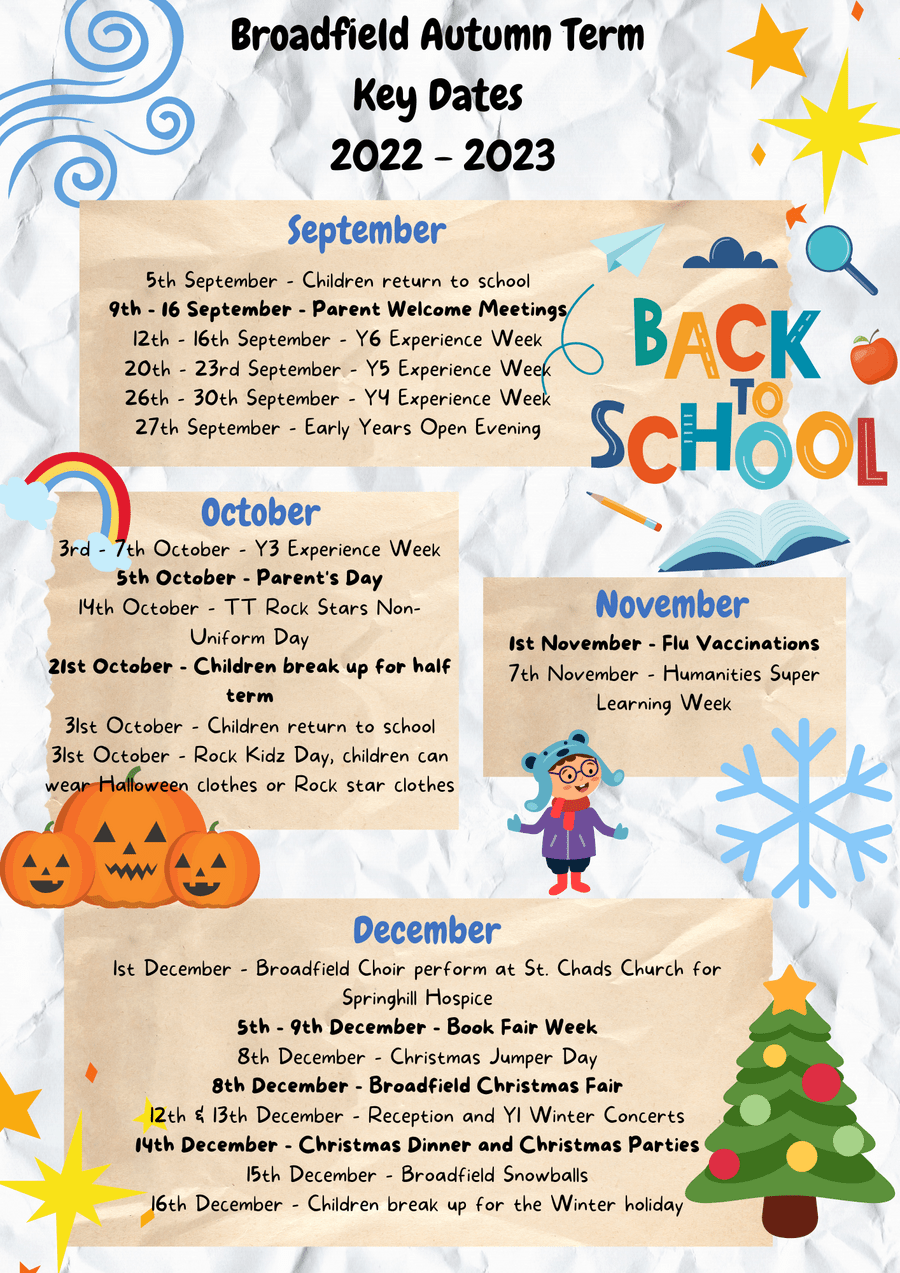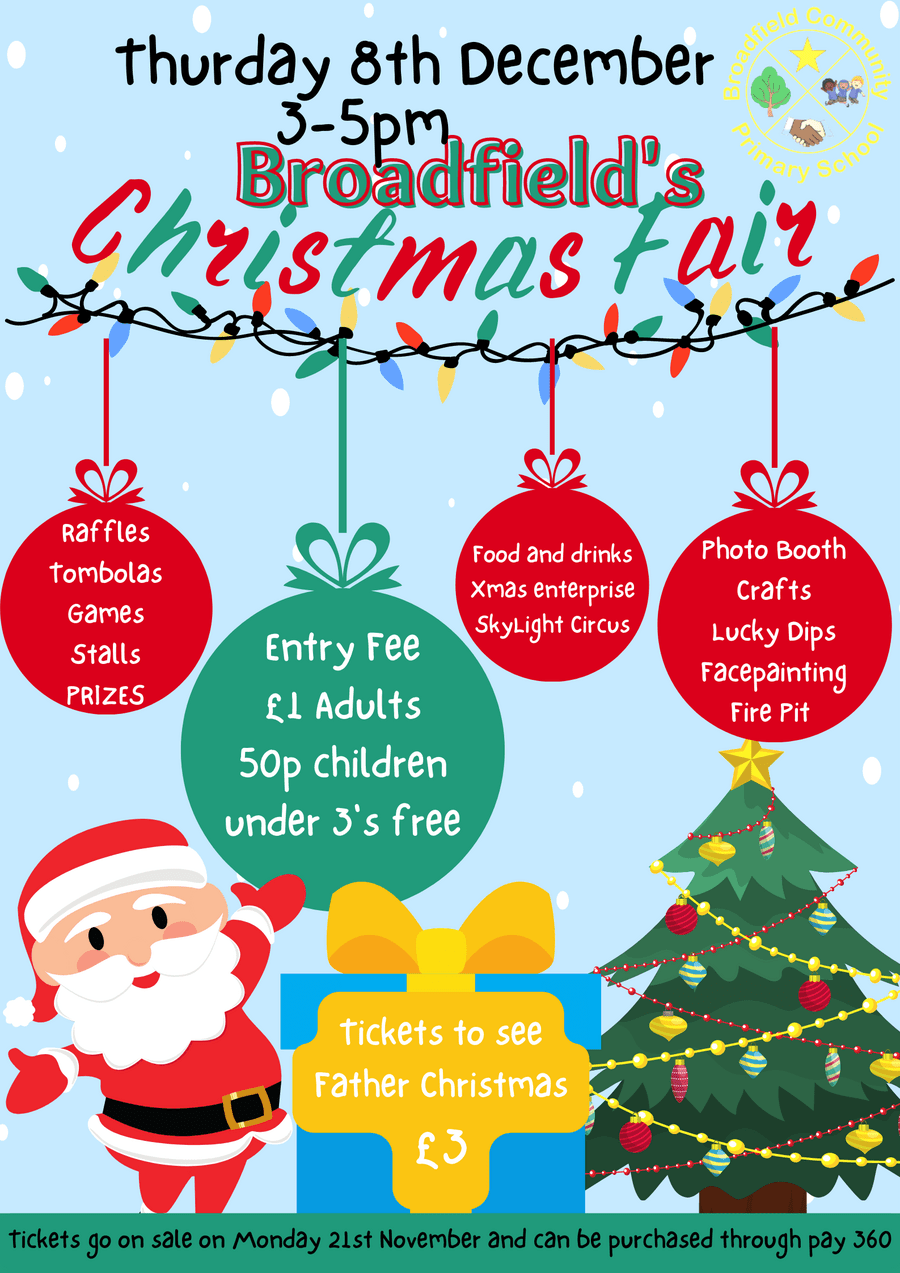 Thank you to everyone who joined us at our Christmas Fair.
It was fantastic seeing so many members of our community
coming together.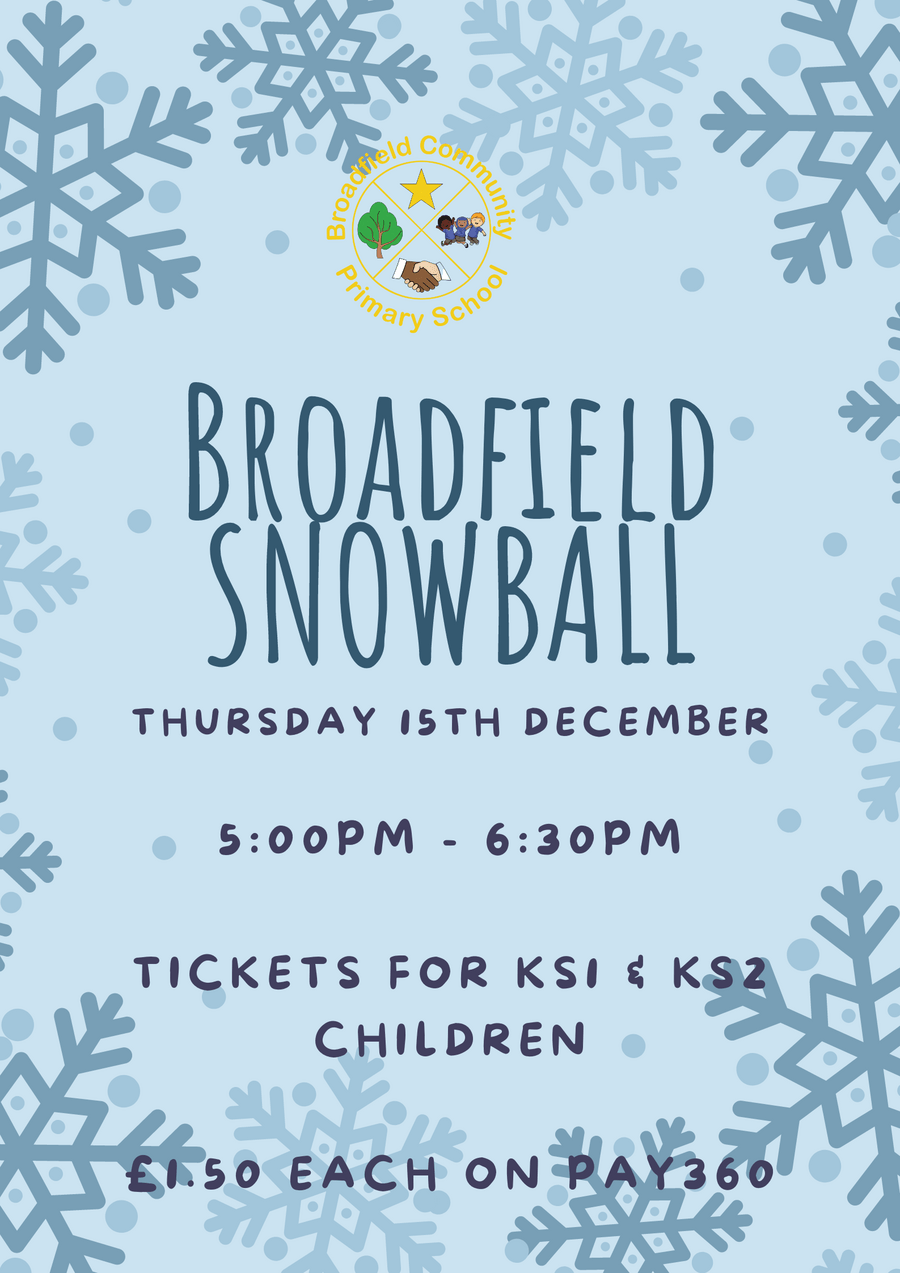 The Broadfield Snowball is coming soon! The Snowball Disco will be taking place on Thursday 15th December at 5:00pm - 6:30pm and will be for children in KS1 and KS2. Tickets will be on sale at the start of December at £1.50per ticket.
On Tuesday 7th June, we hosted our Jubilee Celebration at Broadfield! In preparation for this, the children made hats, flags and placemats ready for our whole school Jubilee 'Afternoon Tea on Tuesday.
During our celebration, the children enjoyed the afternoon tea, take part in many traditional party games from throughout the years, enjoyed music from across the decades and there was even the opportunity to take photos with the crown and the Queen's dogs!
To top off the day, there was a special visitor in school to celebrate with the children.
The children and staff also dressed in red, white and blue as part of the celebration!
It was a fantastic day of celebrations and one of our favourite days of the last academic year!